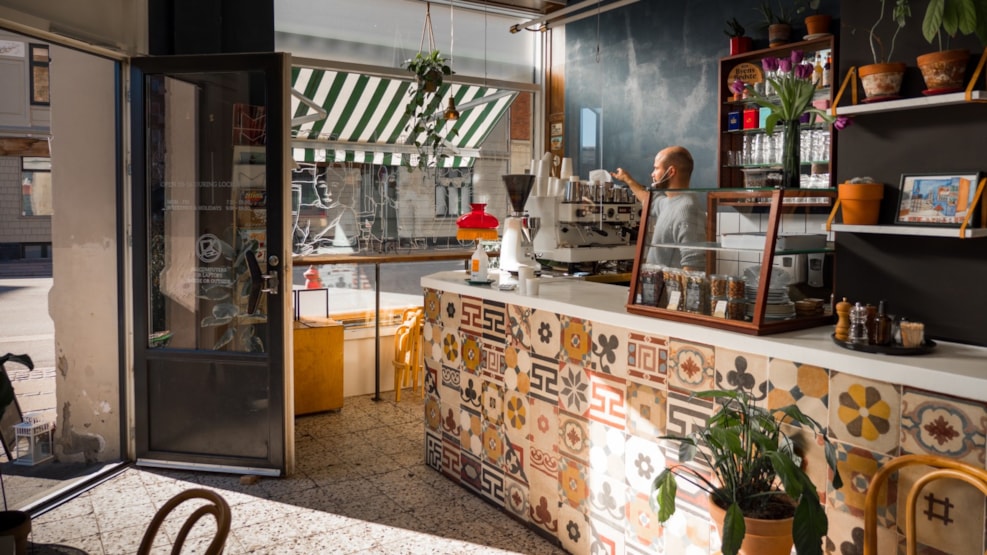 Café Arrebo
Arrebo is a small café located on a corner in Nørrebro facing the cool and striped square, Superkilen. At the cozy little coffee shop, they brew top-notch coffee with beans from the Funen-native roastery, Holy Bean.
The interior at Arrebo is minimalistic and the counter is decorated with unique and colorful square tiles. At Arrebo computers and tablets are banned. That's because the owners of the café, Lars, Cecilie, and Mikkel wish to create a buzzing yet cozy space with a social and interactive atmosphere.
The ambiance at Arrebo is therefore both relaxed and comfortable and makes the small eatery a great place to grab a cup of coffee with friends. Among great quality coffee, the café also serves craft beer, wine, breakfast, and baked goods. The menu also includes a variety of organic products from the small Danish island, Ærø.