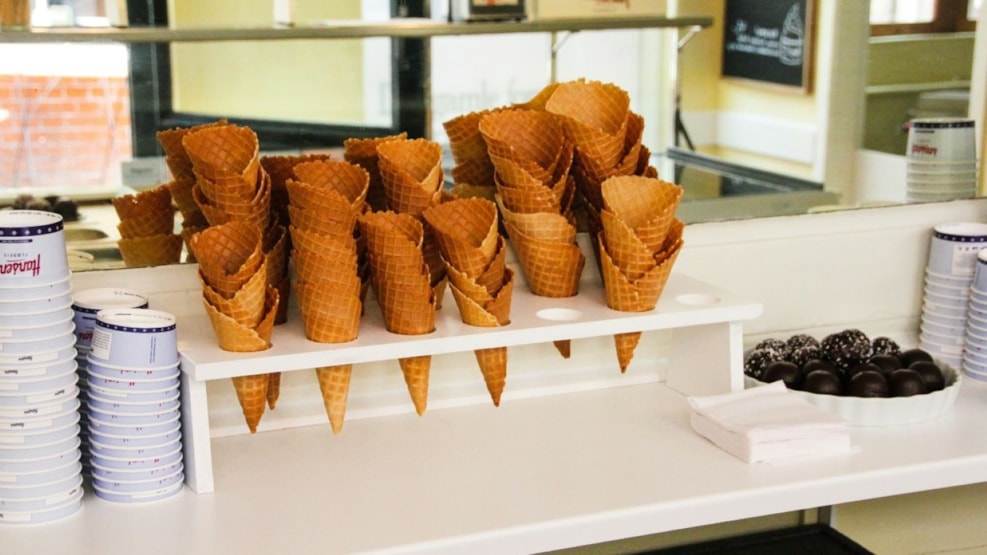 Brostræde Is ice cream
The oldest and original ice cream parlour in Helsingør. No trip to the area is complete without a visit to experience their range of soft ice creams and waffles.
Brostræde Is is a living legend in Helsingør.
An old family owned business selling the most delicious homemade ice cream in freshly baked cones, from a secret recipe. The recipe is said to be kept in a safe-deposit box.

You can choose between vanilla, nougat, strawberry, chocolate and pistachio ice cream. Add whipped cream and jam on the top!