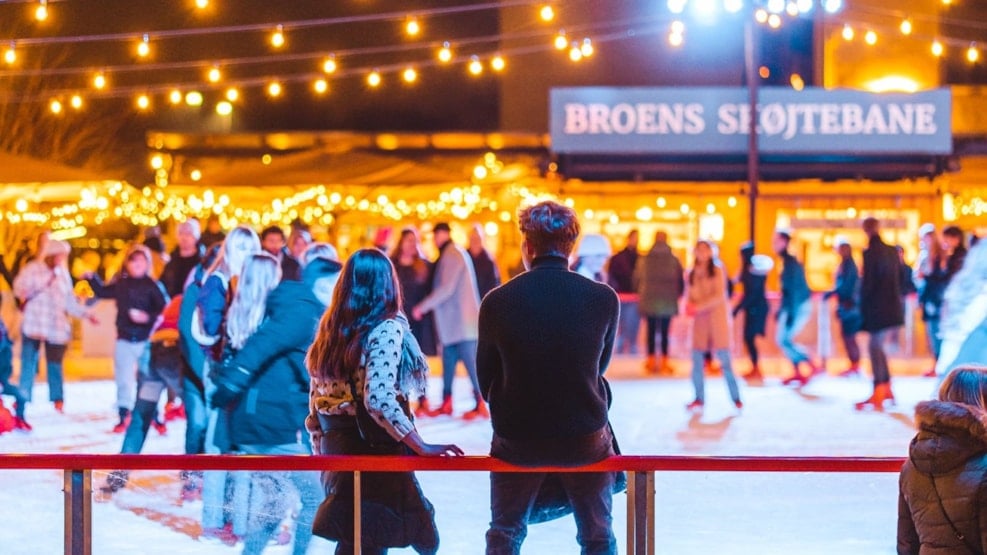 Broens Ice Rink
The harbour-front Broen's Ice Rink welcomes the whole family to their 600 m2 ice rink located in the heart of the city.
At the end of the Inner Harbour Bridge, you will find Copenhagen's new ice rink. Broen's Ice Rink is the latest addition of places where Copenhageners and visitors alike can challenge their inner Bambie on ice. The view of the harbour and the delicious selection from the food stalls in Broens Street Kitchen make this a pretty good place to spend your time.
If you have your own skates, spending time on the ice rink costs DKK 20. If you aren't that lucky, you can rent skates for DKK 75 per hour.