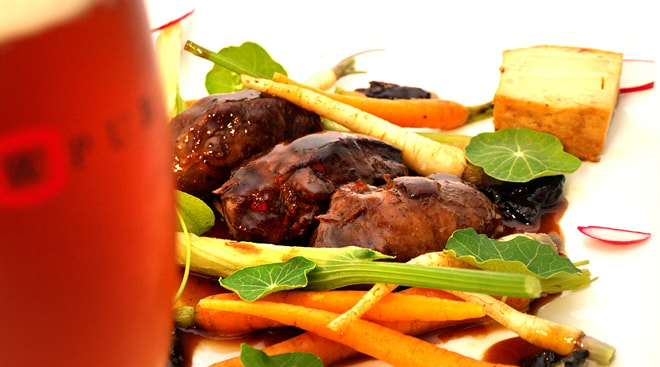 Brewpub København
Close to the Town Hall Square, in an old protected house, you will find the Brewpub microbrewery, pub, and restaurant.
The pub's courtyard is a fabulous place to spend a long Scandinavian summer night.
The pub has no less than 11 draught taps with ale flowing directly from the brewery's storage vats but beers from other microbreweries as well as imported quality beers are also served.
Light meals are served in the pub.The chef draws inspiration from the flavours of the locally brewed beer when creating new dazzling dishes for the restaurant's menu.