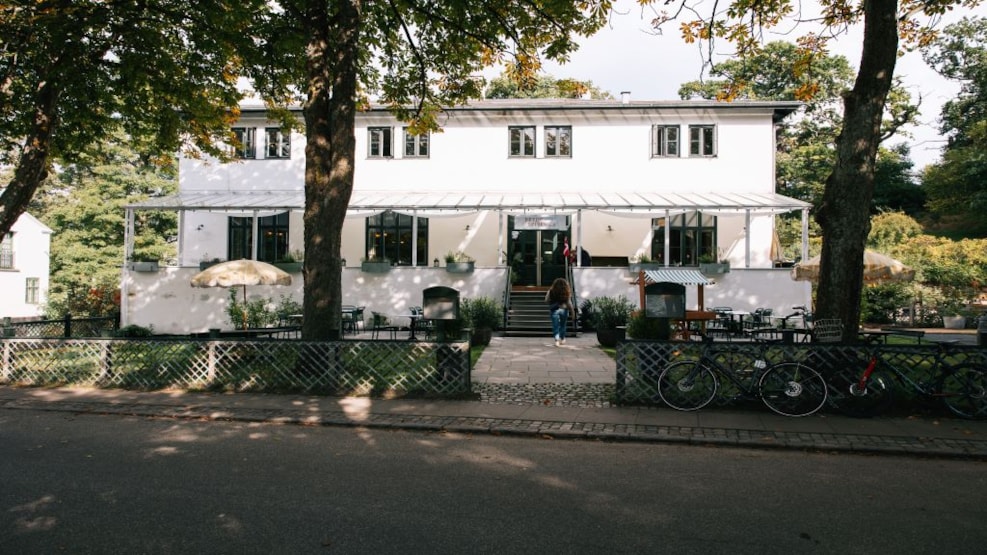 Brede Spisehus
Brede Spisehus is a modern restaurant located in the idyllic little village of Brede, north of Copenhagen. Here you'll find classic lunch dishes given a fresh new twist, with the finest gastronomical innovations, using only the very best seasonal ingredients.
Despite the town's small size, Brede has plenty to experience, with the Open Air Museum just around the corner, the most beautiful nature to explore and some of the area's best eateries.
A hive of Danish industry
The charming restaurant itself is located in Brede Værk's old canteen building, dating back to 1893. A historic location for Danish industry, over the centuries the buildings have produced grain, gunpowder, copper and textiles. And now, exquisite cuisine.
Brede Spisehus is located right on the banks of the river Mølleåen. Its ambition is to be a place for everyone, which is reflected in the menu, where there is always something to suit every taste.
The lunch dishes are based on traditional Danish cuisine, with a contemporary evening menu. The beautiful premises are worth visiting in themselves and they help to create the perfect setting for a wonderful experience.
Double the choice
A little further down the road is Brede Høker, which is part of the same family as Spisehuset. As well as coffee, pastries and hearty lunch dishes, you can also buy something delicious to take home from the well-stocked café shop.
The area is a world unto itself, and if you plan ahead, you could be lucky enough to find a place at the table for a communal dinner in the community hall, or enjoy a cold beer in good company at the Friday bar in front of Høkeren, right by the lake.
Getting there
Brede Spisehus is about twenty minutes' drive north from Copenhagen town centre. You take route 19 via Helsingørmotorvejen and then route 201 to Brede.
By public transport, take the A-train nine stops to Jægersborg Station then change to the smaller  910 train that takes you four stops to Brede. If you're feeling bold, it's about an hours' cycle.