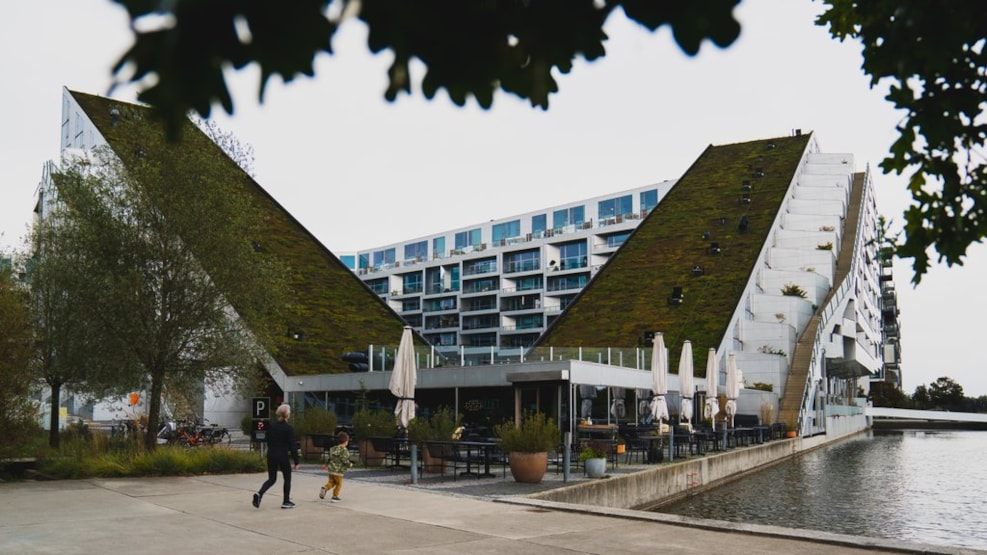 Brasseriet 8tallet
8TALLET follows the pattern of architectural master pieces in Ørestad in Copenhagen. At the end of the building, you will find Restaurant 8-tallet which serves great food and offers a beautiful view on the edge of the preserved nature at Kalvebod Fælled.

Restaurant 8-tallet is decorated in an elegant and modern style. The bright wooden apron plates on the walls, the long, bright wood tables, the benches with cushions and the lamps invite you to a good and cozy experience.

If you want a better view, you can sit by the higher tables.

Brunch and dinner

At Restaurant 8-tallet, you can enjoy a brunch or go with family or friends for a dinner after sightseeing among the new and beautiful architecture in Ørestad.
Everyday between 15:45 - 17:00, the kitchen is closed.