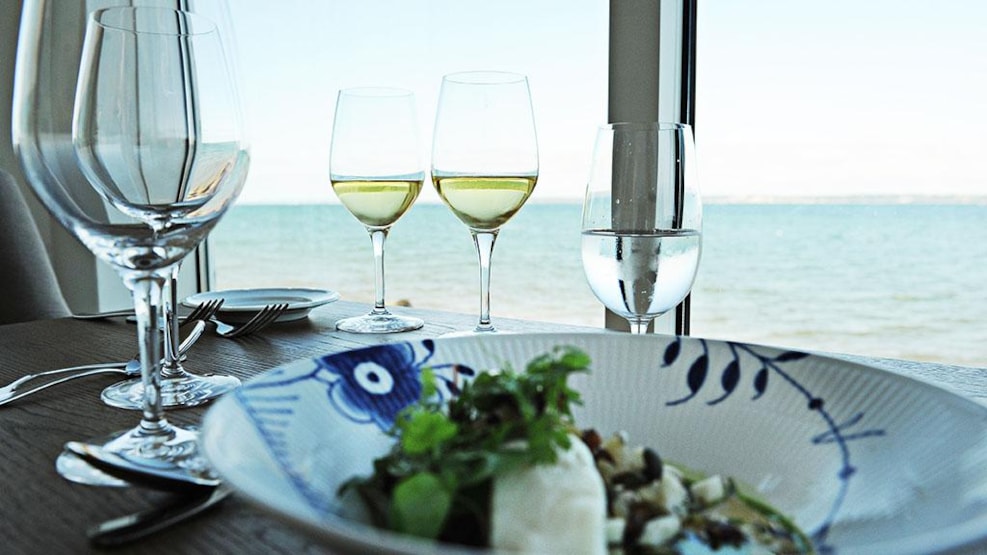 Brasserie 1861
Enjoy great dining experiences combined with one of Denmark's most beautiful sea views at Brasserie 1861.
A sensory experience on the edge of the Sound
In Brasserie 1861 you are guaranteed a sensory experience that combines chef Nanna Maria Hansen's visionary kitchen with a unique location on the edge of the Sound.
Innovative dishes
The restaurant serves innovative dishes inspired by both French and Nordic cuisine. The chef focuses on the sea and the beautiful surrounding nature.
The name Brasserie 1861 refers to the hotel's founding year because Brasserie 1861 is based on a historical foundation combined with modern ecology.
From the restaurant, there is access to two large terraces from which you can enjoy a magnificent view of the Sound and direct access to the seafront and the beach.
Sunday brunch and bubbles
Every Sunday, the Brasserie 1861 opens its doors to a great and delicious Sunday brunch in beautiful, relaxing surroundings overlooking the Sound. It features all the popular brunch classics, seasonal salads, the chef's home-made specialties, the pastry sweets, and a delicious selection of bread, charcuterie and seafood.