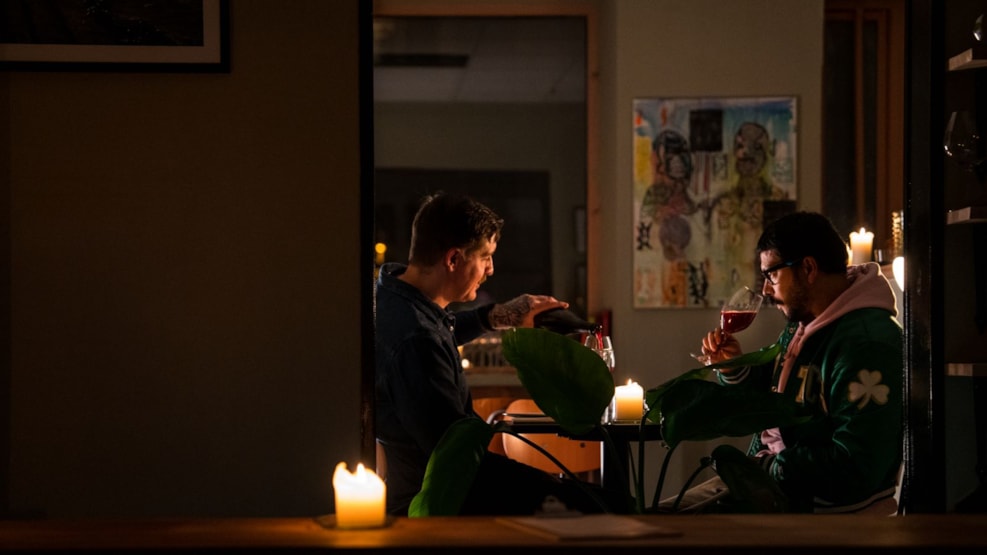 Botti
Expertise and taste come together at Frederiksberg's premium wine shop and bar. Botti specialises in Italian wine and you can also enjoy traditional Italian food. 
In the middle of the vibrant street Gammel Kongevej, is Botti, Frederiksberg's popular wine shop and bar.  Botti is the brainchild of three of the city's top food and wine minds, Bo Bratlann, Nicolaj Koster, and Stefan Jensen. 
Bo Bratlann is a trained waiter from Formel B, and has worked at Noma and Amass, as well as in vineyards in Italy. Nikolaj was head chef at No. 2 and Stefan is the owner of the Terroristen wine bar. They have combined their extensive knowledge and experience to create a bar and shop that knows and celebrates the finest wines at affordable prices. 
The wine at Botti is based on the classic flavours, made from grapes grown with respect for the soil and with an organic mindset. Botti specialises in wine from Italy, and especially Piedmont. Inside, there is room for a total of 32 guests, who can explore over 100 wines. 
Bottles can be bought to take home, but if you prefer to drink in, you can just add DKK 250 to the price. Pretty simple. Botti also serves light dishes and wine bar snacks, inspired by the food the wine farmers themselves eat when they come home tired from the fields and cellars. 
The owners are proud of the fact that this is a bar t hat emphasises an excellent hosting experience. So it's important to note that Botti doesn't accept reservations, based on the belief that there should always be room to visit Botti, but never on time.