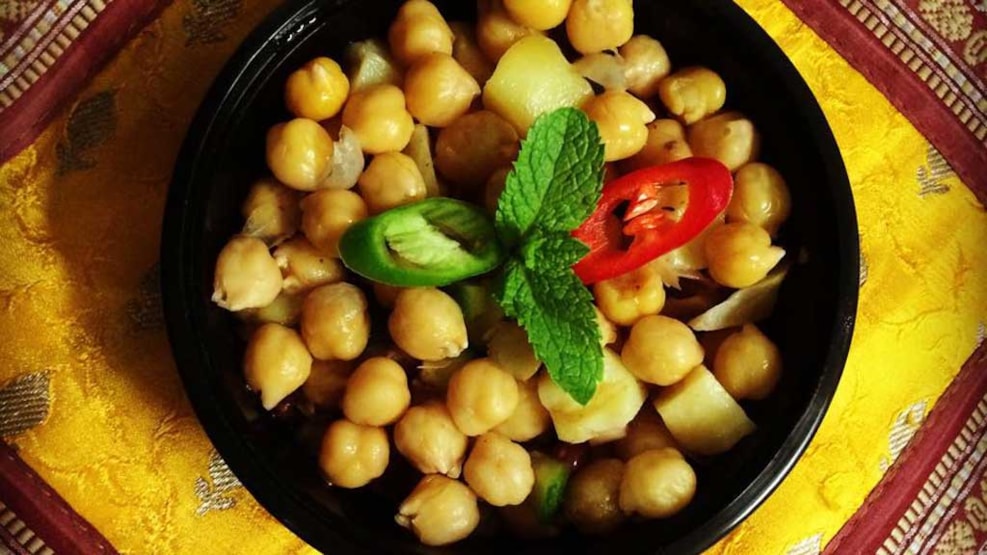 Bollyfood
Bollyfood is a cozy Indian and Pakistani restaurant and take-away in the Meatpacking District of Vesterbro in Copenhagen. Here you will find authentic, homemade Indian and Pakistani food at very good prices.
The people behind Bollyfood make Indian and Pakistani food from old, traditional and original recipes with attention to detail. The menu includes the two vegetarian dishes Chana Curry and Daal Lahori and a range of meat dishes, such as the classic Butter Chicken and Chicken Masala. You can also have delicious salads and Indian yogurt smoothies.
The interior decoration is clearly influenced by the Pakistani and Indian element in a successful combination with the Meatpacking District's raw walls. You can sit either on comfortable high stools in small booths along the windows, or on divas made of wooden pallets and Indian blankets and cushions. The decoration on the walls consists among other things of beautiful colour photographs from India and Pakistan.
There is plenty of room inside, but in summer you can also enjoy your food at the wooden tables and benches outside, next to the people from Kødbyens Deli. From Wednesday to Saturday, they offer Indian inspired cocktails. The atmosphere is relaxed, and the prices are really good. A main course costs only DKK 169. Everything is also available as take-away.