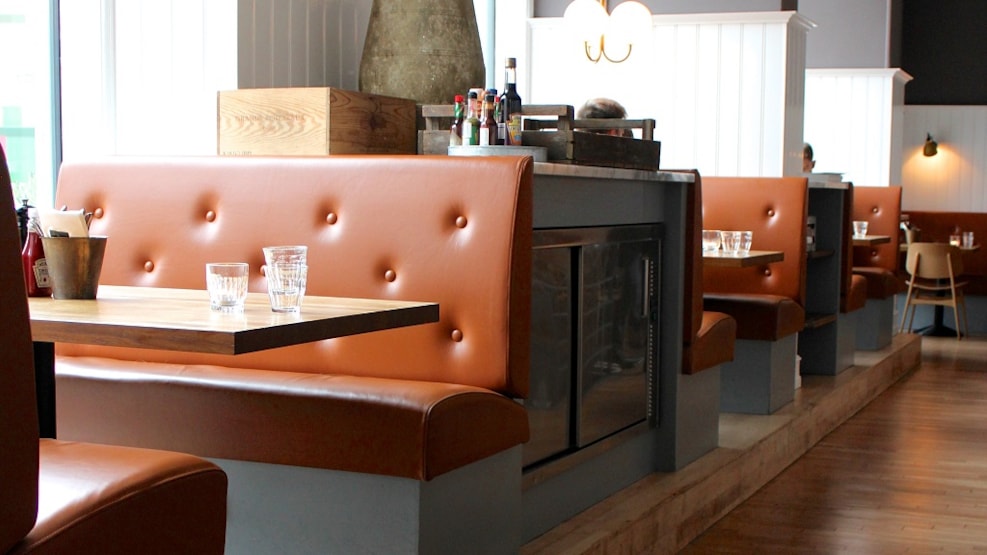 Bistro Royal
At Bistro Royal you get delicious food and fast service without being ruined.
The word "bistro" originates from the Russian "bystro", which translates to "quickly". A suitable adjective for Bistro Royal, whose guests often drop by for a break during a shopping spree, before a show at The Royal Theatre or as a tasty part of a family outing.
Here, you get hearty dishes from the French and Danish culinary repertoire in stylish surroundings right by Kongens Nytorv square. At lunchtime, the menu features bistro classics such as salads, burgers, steaks and fish, while at dinnertime, you can order from a small but ever changing selection of starters followed by main courses made from high quality meats and seafood.
When the weather is great, enjoy your lunch or dinner outside with a stellar view of Kongens Nytorv.
If you are heading for a day of shopping and strolling around the beautiful central Copenhagen, you might want to consider Bistro Royal's critically acclaimed breakfast to kick things off. 
Max capacity: 195 pax
Private dining: 30 pax