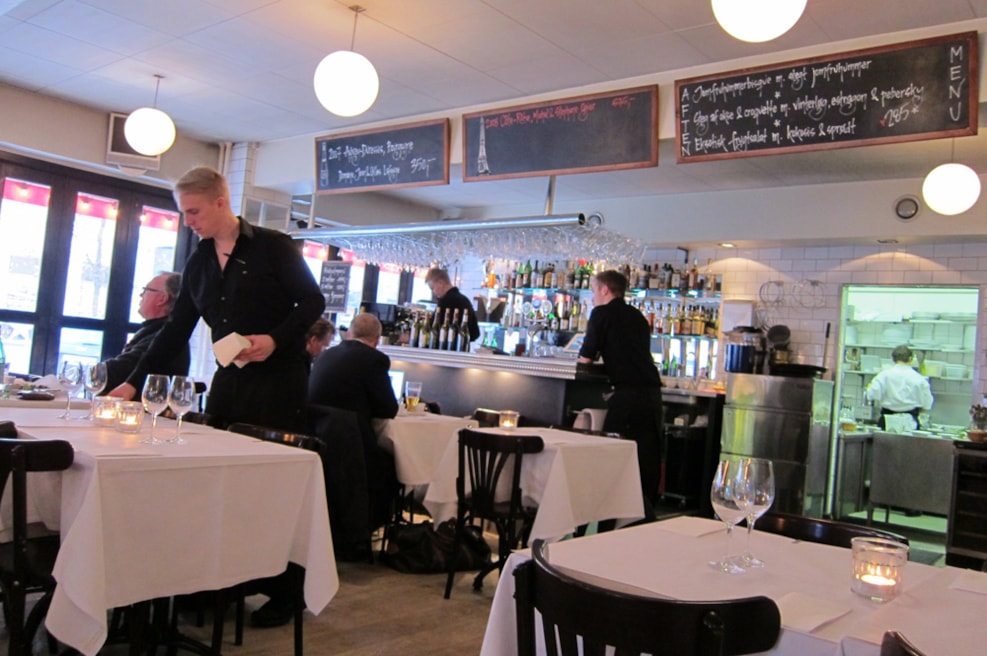 Bistro Pastis
Bistro Pastis. Central Copenhagen location, informal French vibes.
Bistro Pastis. The name itself takes us to the narrow, paved streets of the 5th arrondissement, and a cold, refreshing glass of white wine on a tiny café. Bistro Pastis let us dream of a one-way ticket to Paris, while keeping their own feed firmly planted in the Danish soil, being a well-established name of the restaurant scene of Copenhagen.
In the heart of Copenhagen, on the corner of Gothersgade and Adelgade, Bistro Pastis invites you in for French classics and an informal, relaxed vibe. They opened in 2006, and since then they've become a true Copenhagen classic. The menu seldom change, giving the guests a sense of recognizability, which many appreciate. They serve classic, French bistro dishes like Moules Frites, Escargots and Profiteroles. And of course, their plat du jour, changing from time to time.