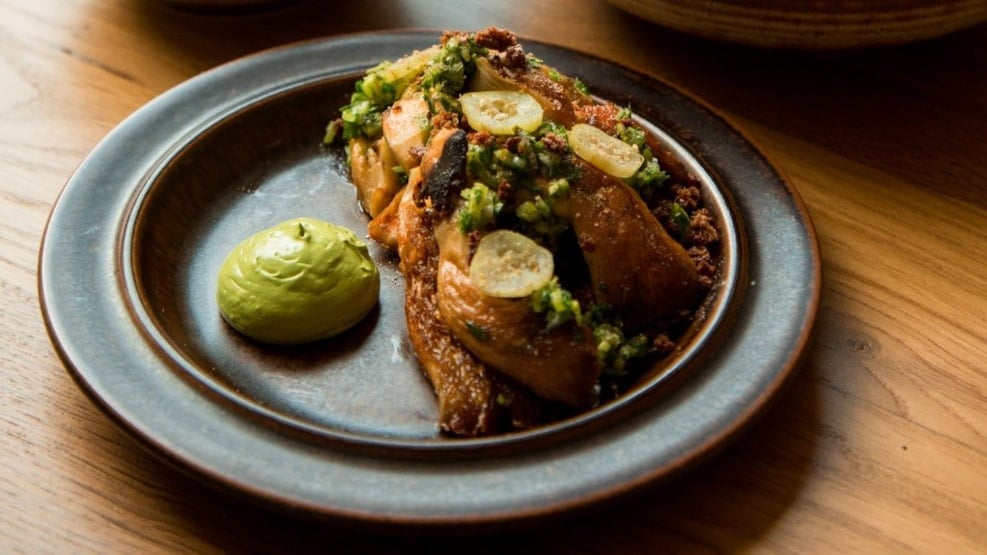 Bistro Lupa
Bistro Lupa is a vegan restaurant with a strong focus on sustainability and local produce, located on Melchiors Plads in Østerbro, Copenhagen.
Jeson Renwick is the person behind Bistro Lupa, and also the founder of the two successful vegan eateries, Souls and Restaurant Ark. Lupa can best be described as a modern and local bistro that puts a huge focus on creating and maintaining a sustainable business model.
From the menu and ingredients to the furniture, tableware and working processes in the restaurant, everything is planned and done with a sustainable touch. The food is plant-based and created using only seasonal ingredients from local producers or produced by Lupa itself. With its own mushroom farm (Funga Farm), a team of foragers led by former Noma head-forager, Christina Rasmussen, and chef, Brett Lavender, with over 20 years of experience in international fine-dining, it must be said that everything down to the smallest detail is thought of at Bistro Lupa.
And this can be tasted in the food, which with its perfectly balanced flavours and textures, in conjunction with the carefully selected range of natural wines and the selection of original and fermented cocktails, offers the guests a phenomenal sensory experience beyond the ordinary. We particularly recommend trying Lupa's "Southern-fried oyster hats", which are glazed with smoked chilli glaze, and the various cocktails, which remarkably don't contain any kind of citrus but are instead acidified using fermented flavours.