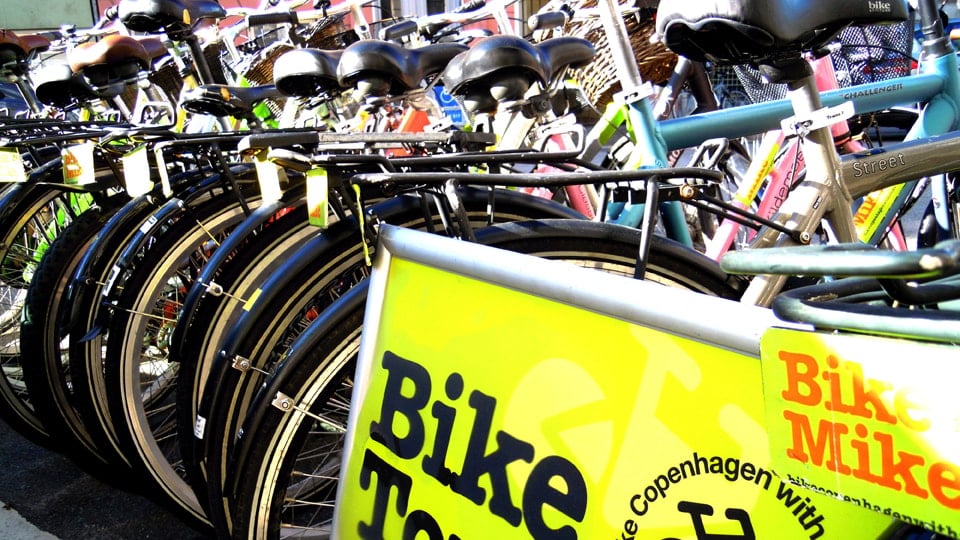 Bike Copenhagen With Mike
Bike Mike is an almost legendary tour guide in Copenhagen, providing non-conventional, no shit Sherlock, bicyle tours in the Danish capital.
If you wish to get the most out of your stay in Copenhagen and truly appreciate its local spirit, you must explore the city the honest Danish way - by bike.
Bike Mike is a passionate Copenhagener with 46 years of cycling the streets of Copenhagen under his belt. You can relax and soak up the city's sights and spirit in total confidence under his guidance.
Mike is a member of the Travellers Guild of Denmark and promises to take you to places in Copenhagen where no tour bus can go. Feel the freedom of pedalling along while exploring Copenhagen.
What you need to know about the tour
In order to participate in a Bike Copenhagen with Mike tour, you need to be able to ride a bike with confidence in a bustling foreign city.
The tours are always in English and last about three to three and a half hours. But Bike Mike has been known to go off the beaten track, and sometimes tours run overtime.
The tours include bike rental and a helmet, and Bike Mike only accepts cash payments.