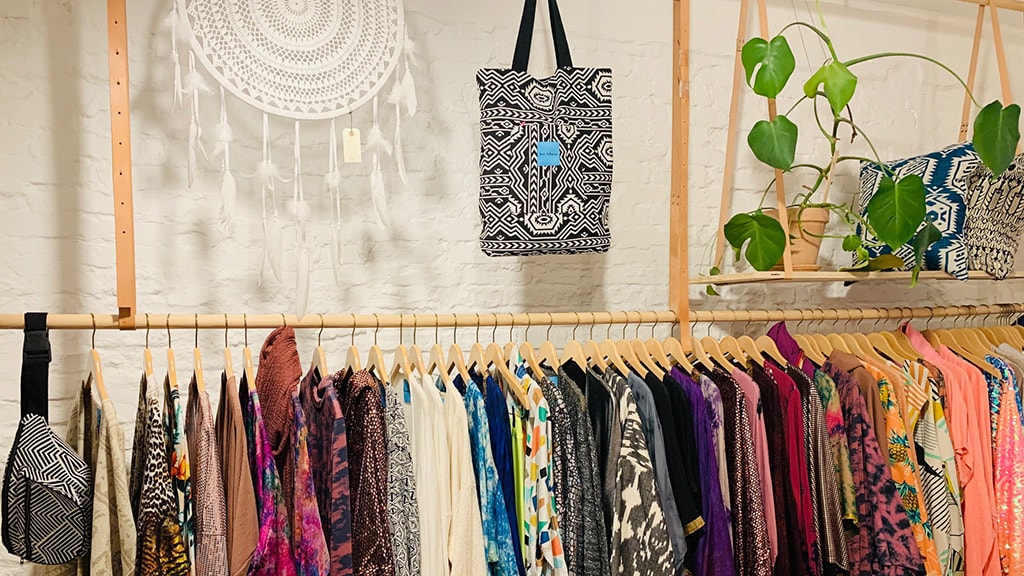 Best Behavior
Best Behavior is a sustainable, colorful universe in lively Nørrebro.
Among cozy cafees, galleries and secondhand stores you'll find Best Behavior. A small, colorful shop with a mindful mission. They wish to create comfortable, creative and colorful clothes – all done sustainably. At Best Behavior you'll find soft, cozy items with beautiful patterns and lots of color.
In developing their clothes, they work towards zero waste using fabric scraps for bags, scrunchies and keychains. Much of the clothes are made from organic cotton and silk from secondhand saris.
They work with great transparency in production of the items. To them it's important that their suppliers too work with respect of both materials, staff and environment. They always work to ensure best possible conditions for the workers, and even donate some of their earnings to Indian girls needing financial support to get better education.