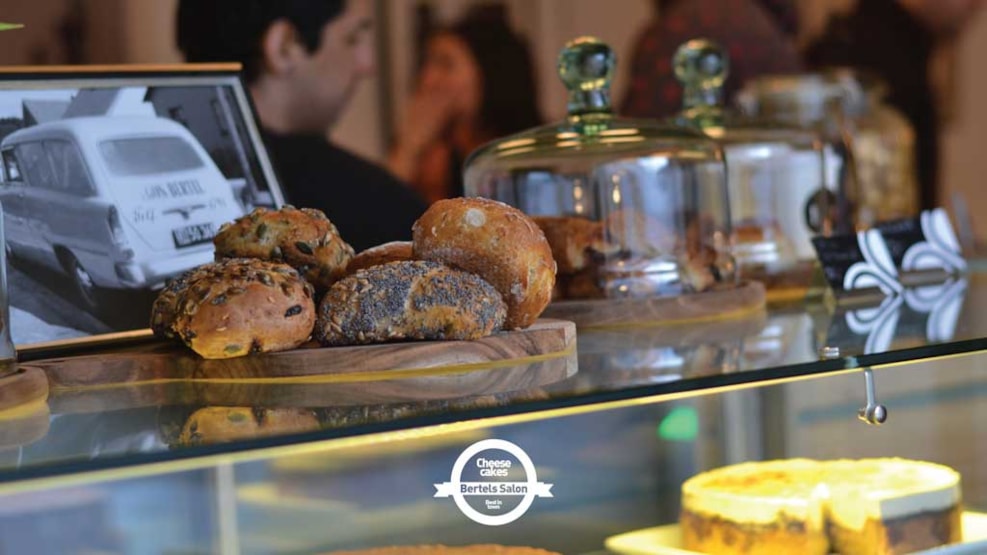 Bertels Salon Frederiksberg
Bertels Salon in Frederiksberg offers coffee and cheesecake, which is said to convert even the biggest cheesecake sceptic.
In the heart of Frederiksberg, you will find a building with a large '54' written on the facade. This is where the new and already popular cheesecake cafe Bertel is located.
Bertel is a relatively small place, and on a good day, both cakes and tables are in high demand. The cafe is decorated with rustic wooden tables in various colours, and the walls are decorated with different pictures and quirky wallpaper.

A little something for everyone

If you are a true cake lover, you might have some difficulties deciding which cake to set your teeth into. The montre offers various flavours; from lemon meringue to Oreo, raspberry/vanilla, caramel and liquorice from Johan Bülow and more.
Cheesecake sceptic?
Bertel is said to convert even the biggest cheesecake sceptic. However, if you are still sceptical, there is no need to worry. Bertel also offers brownies, croissants and more.

You can also spoil your tastebuds with breakfast or tapas, just like you can always enjoy a cup of coffee or cold, fresh beverages.
You will also find Bertels Salon in Kompagnistræde in Copenhagen city centre.