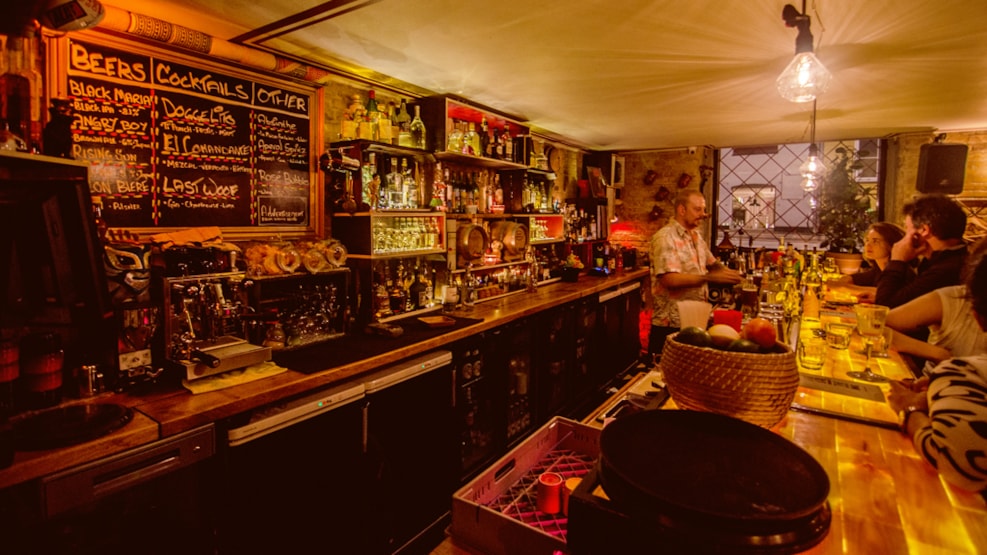 The Barking Dog
The Barking Dog is a cocktail bar in Nørrebro in Copenhagen, located in the narrow street between Sankt Hans Torv and the Lakes.

The Barking Dog reminds of a pub in London with the bar, the covers on the walls and the nice and relaxing atmosphere.

The bar wants to attract a more adult audience, so there is background music and room for a talk without any loud music disturbing your conversation.
The Barking Dog wants to make sure that people do not wait too long for their drink so most drinks are pre-mixed and served from a large barrel, but they are very good at experimenting and you will find many new and innovative drinks here.