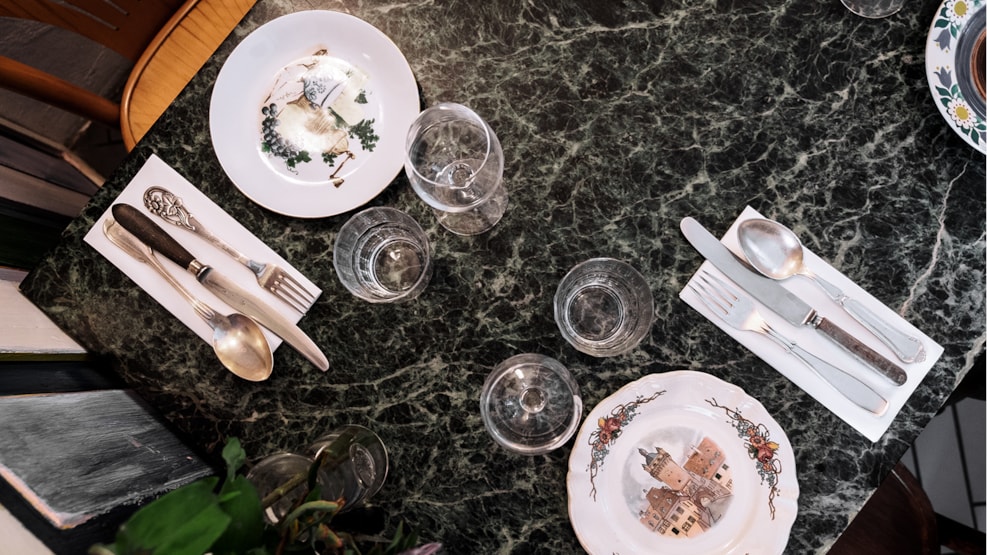 Baka d' Busk
At Baka d' Busk the plant is at the centre of attention. They don't serve meat but joyfully celebrate organic and locally grown vegetables. 
Visiting Baka d' Busk is not only a great gastronomical experience. Here you will be served something for all your senses. The restaurant was opened in 2018 by six friends, who call themselves "Plantedrengene" (The Plant Boys). Among the six entrepreneurs, some are trained Chefs, but other crafts are in play, such as blacksmithing, media production and visual arts. This constellation contributes to a very distinct dynamic you'll notice as you're seated for the night.
The kitchen is a plant-based bistro. The menu changes with the season, and the availability of locally grown crops decides what will end up on your plate. There are no coincidences when it comes to the actual cooking, taste and presentation. The maxim is that you can do much more with plants than meat regarding flavours, texture and so on.
The interior is also put together carefully to give the guests a unique experience. Every table is different (and is named individually, don't forget to ask the name of yours), the same goes for the plates and so on. Nothing is accidental, though; everything is carefully curated.
The house Sommelier also attentively created the wine card, and the main focus is on natural wines.
And expect to get a shot of vodka or two (if you're up for it)—everything in the name of good times.