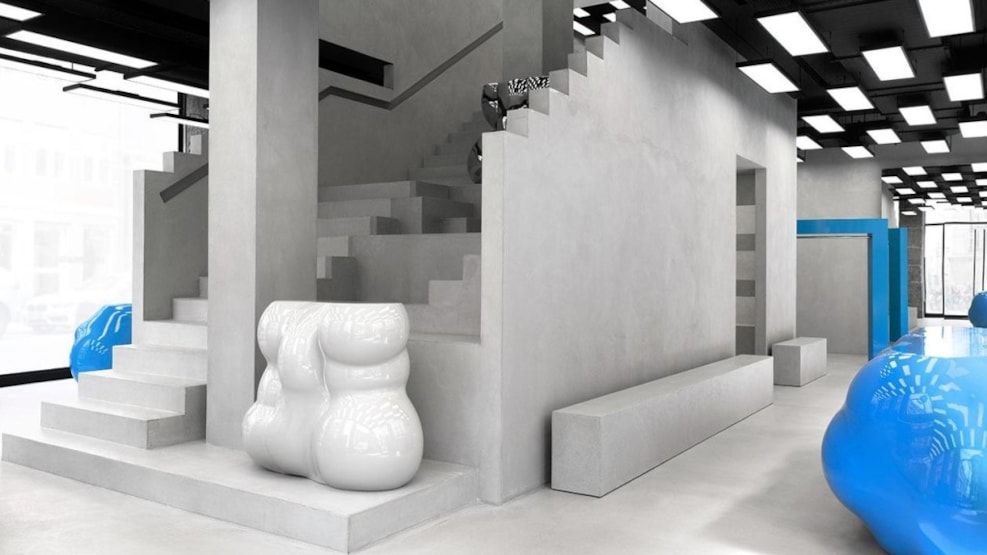 Axel Arigato
Swedish fashion brand's, Axel Arigato's, flagship store is a 270 sqm temple to sneakers, fashion and art in the heart of old Copenhagen.
Axel Arigato has opened its doors into their massive new flagship store on Pilestræde in the City Centre of Copenhagen. The fashion brand, mainly known for their sneakers, has opened their first store in Copenhagen as of 2019, where guests can shop the brand's entire collection in what is their largest store to date.
The interiors of the space are brutal yet minimalistic with raw polished concrete dominating the look. A huge concrete staircase takes up center stage in the space, connecting the two floors beautifully while acting as sort of a sculpture in itself.
The space works as flagship store, event-space and gallery, which takes the total shopping experience into a whole new realm.
"The Copenhagen store embodies everything we stand for as a brand and believe in when it comes to retail. The store is created for the people in our community, rather than bringing in sales. This is the future of retail".

Co-founder & CEO, Albin Johansson