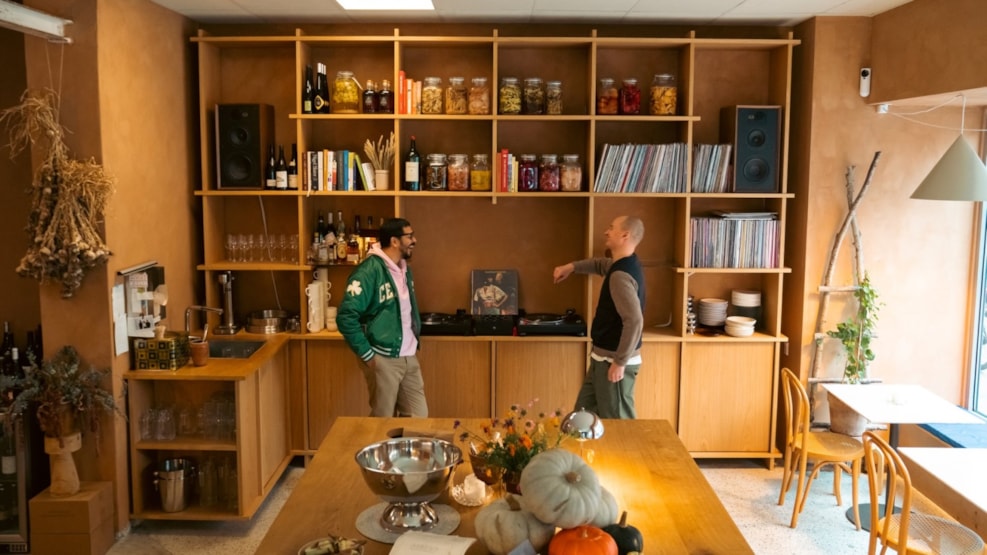 Auren's Deli
An authentic Danish delicatessen and bar, supported by home grown and organically cultivated produce. Here you can enjoy fine food, delicious drinks and even live music. 
Auren's Deli is a local delicatessen and bar, making high-quality, organic produce at affordable prices. Familiar and rare produce are both available, each encouraging conversation & creativity.   
The Delis is fuelled by Auren's Farm, located in Kirke Hyllinge. The farm was created in Spring of 2021, after a year of plotting, planning and learning during lockdown. It covers one acre of certified organic land, managed with minimal intervention.  
The Farm allows the Auren team to explore and learn, while  growing exciting varieties of vegetables that you would otherwise find hard to find in Denmark. Alongside fresh produce from the farm & other suppliers in Sjælland, Auren's offers a curated selection of cheese, charcuterie, bread & preserves.  
During the evening, the Deli space becomes a warm and cosy environment to enjoy wine, food and even live music. The menu changes daily, but you can expect sandwiches on sale from the moment it opens, either to go or eat in. There is an ever-changing offering of food focused on the produce they have available. If you're feeling thirsty, there's filter coffee, tea, a selection of soft drinks, beer, cider and wine. 
The Deli is open Wednesdays to Sundays, and whether you have a sweet tooth or prefer something savoury, not only will you find it here, but you will know where it has come from and taste just how fresh it really is.