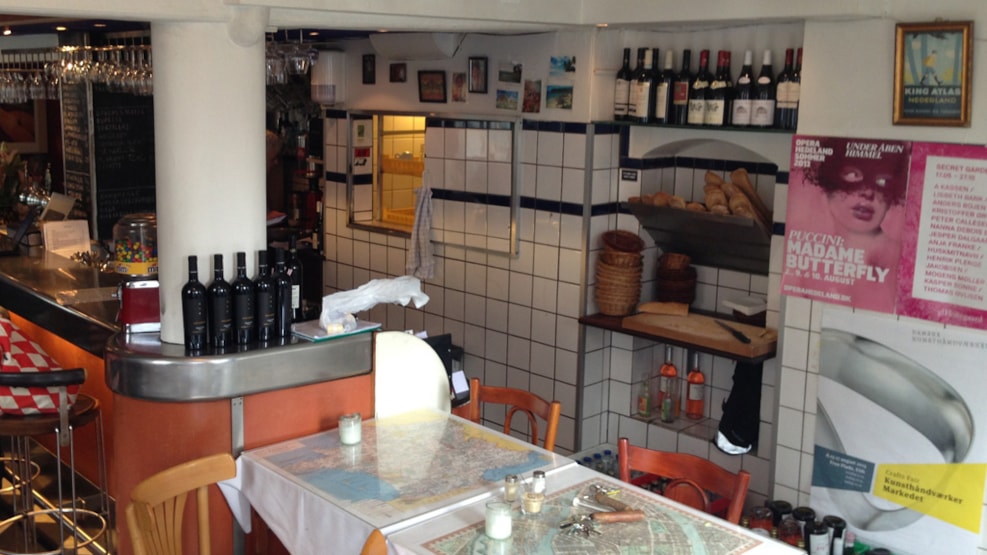 Atlas Bar
At Atlas Bar each table is decorated with a map, so you can see where your meal comes from.

Exotic choices such as kangaroo or ostrich are available, but if you aren't into wildlife, try the chicken-salad or the fish patties.

The restaurant does not have a menu as such - just have a look at the board behind the bar to see what quality produce the chef was able to lay his hands on that particular day.

Vegetables - preferably organic - play an important role here. Atlas bar's home-made cole-slaw with almonds and ginger is always a safe bet, as are the freshly squeezed fruit- and vegetable juices.