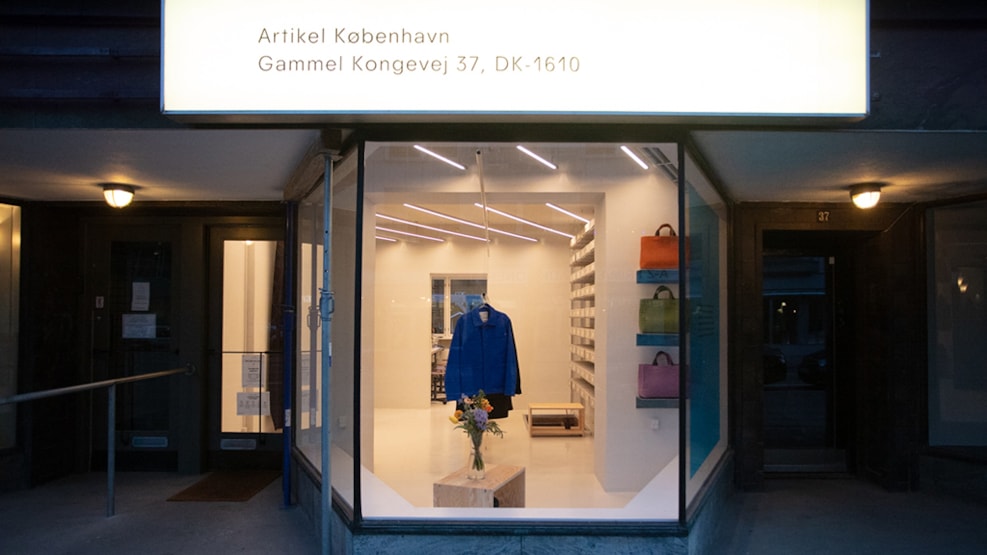 Artikel København
From idea to final product. You get a unique insight in the process at Artikel København.
Artikel København creates beautifully designed clothes and allows you to get an insight in the production behind. They wish to establish a strong connection between the user and the garment, to hopefully make an impact for a more sustainable use of clothes.
In 2017 Artikel København opened their doors, not only to the store, but also their workshop and production. If you visit them, you can see exactly how the clothes are made, and get a unique insight on design details and -decisions. The items is continuously tweaked through customer feedback and internal evaluation, and the collection is ever changing. All though, all items are designed from just 4 patterns.
The store of Artikel København has been designed in corporation with architect studio Archival Studies. The interior design and layout are to underline and optimize the working progress, but also give the customers an idea of what the making of a garment demand. This to hopefully create a stronger connection between customer and item, evolve their understanding of the detail- and design choices and make an effort for a more sustainable use of clothes.