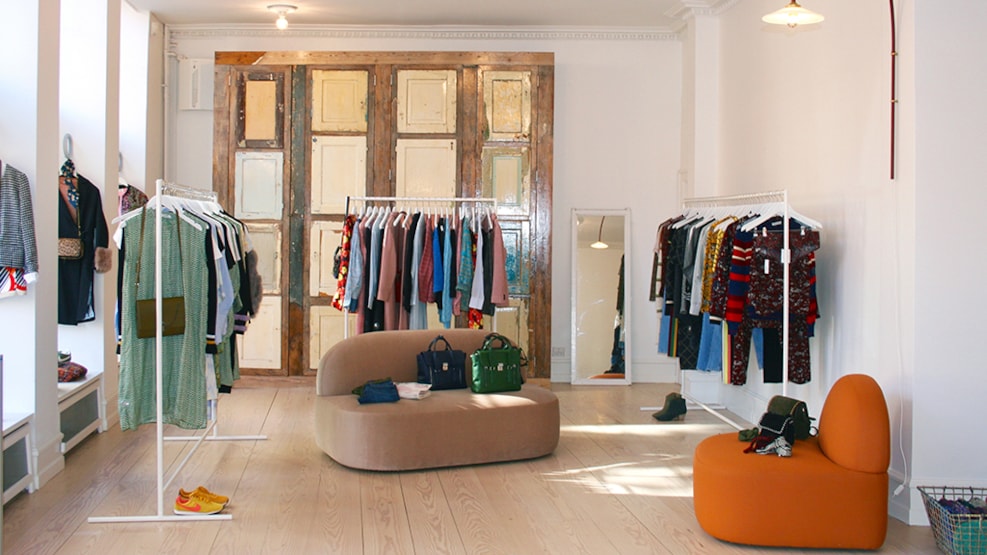 another nué
As the name suggests, another nué is the second store in the nué universe, offering a wider selection of modern, empowering clothing combined with a personalized approach to your shopping experience.
Enjoy statement pieces or everyday wear
As an addition to the original, small nué boutique in Frederiksberg, another nué offers a bigger selection of great brands that are part of the fashionable nué universe. The exclusive experience of shopping in nué is well maintained at the new store, where all items are handpicked to create a mix of soft femininity and functional, stylish yet comfortable clothing. You'll find a mixture of elegant workwear, grandiose statement pieces, and stylish sneakers. The shop is light and open while the racks are filled with colours and prints intriguing the shopper. There's something for every occasion, whether you're looking for a high-end design or something more every day.
What are the brands?
The selection includes prestigious international designers, but also a lot of great, Danish designers such as nué notes, Lovechild 1979, Anni Lu, Saks Potts, and Sophie Bille Brahe.
When shopping at another nué, you can expect personal and inspirational service in comfortable surroundings to really bring your shopping experience to life.