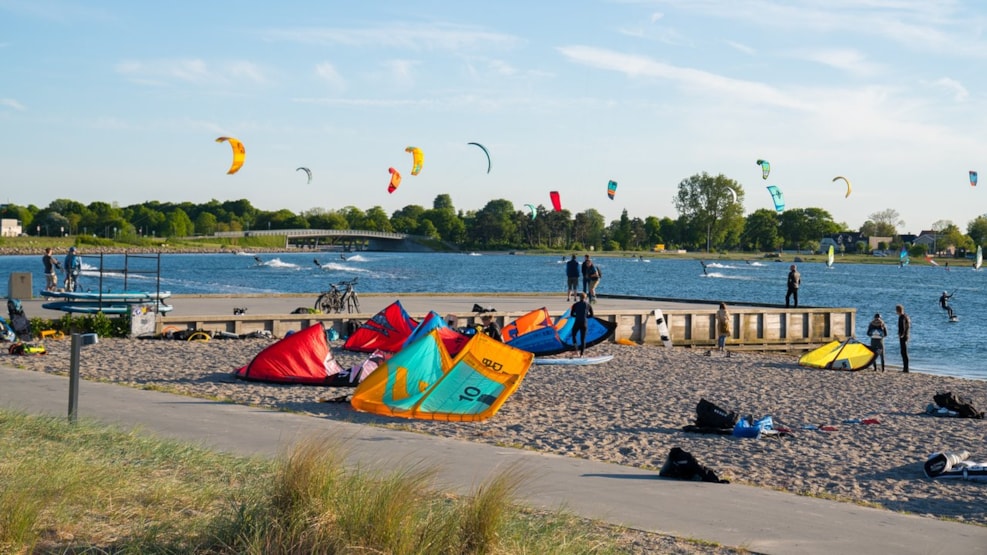 Amager Kiteschool
If lying on the beach doesn't do it for you, Copenhagen's coasts offers plenty of beach and water activities to get your body moving.

Amager Kiteschool located at Sydvestpynten, 20 minutes outside the city offer courses for beginners to advanced and for Copenhageners and tourists alike.

At Amager Kiteschool you will find some of the flattest waters in Copenhagen and open stretches of beaches. The onshore winds create an ideal environment to learn or improve your kiteboarding skills.