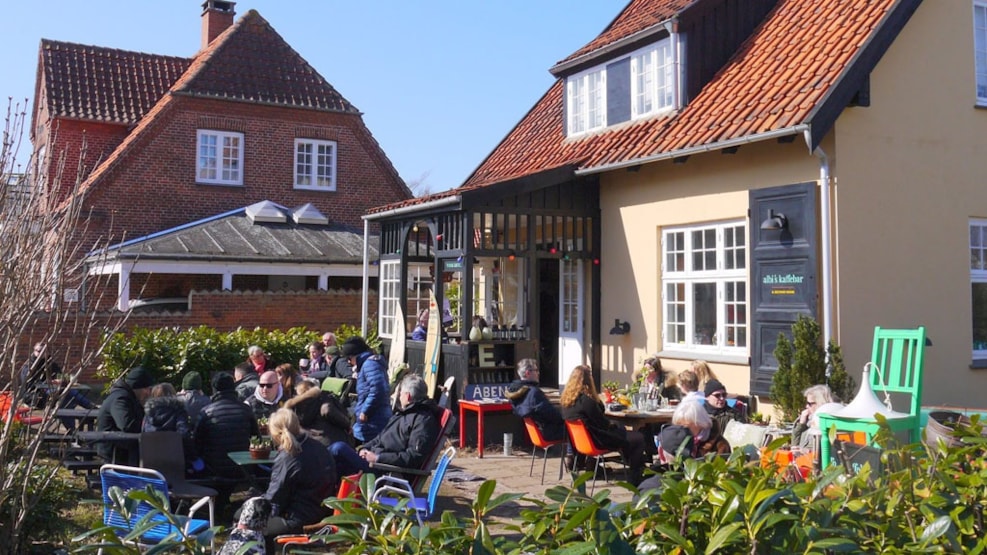 Albi´s Coffee
Albi's Coffee Shop & Second Hand in Hornbaek is a very special experience. Here are coffee and home baking combined with presence and cosiness in a slightly skewed retro universe - where you can buy the chair you sit on or the vase in the window.
On the main street in the middle of Hornbæk, you can look over the fence into an older yellow villa, which oozes atmosphere and homey comforts.
On the grass in the garden are small groups of second-hand furniture in a cosy jumble.No two chairs are alike - coloured, floral, large and small they stand between each other in the sun. From the old wooden porch, muted lounge music flows into the garden and mingles with the clatter of coffee cups and cosy talk at the tables. This is the essence of Albi´s Coffee.