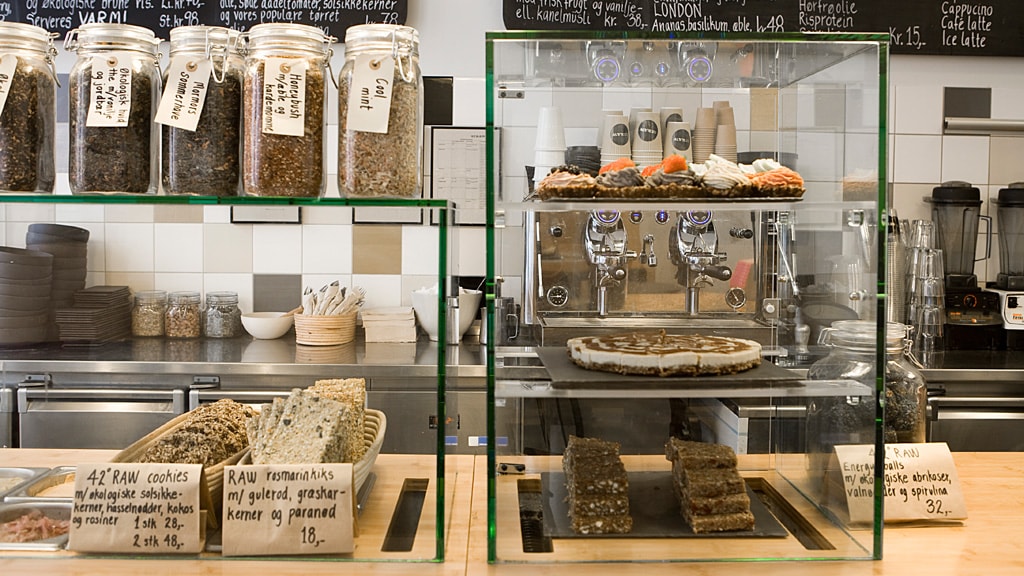 42Raw
Plant-based food that will convince any meat lover
42Raw is not just raw food, as the name suggests. Starting out as Copenhagen's first raw food bar in 2009, the restaurant has since developed a new concept. Today, you'll be served contemporary interpretations of plant-based eating - that's right, 100% veggies.
Producing meat is both expensive and straining on the environment, which is why 42Raw has come to the rescue. Their vision is to promote plant-based diets by proving that vegetables don't have to be all boring and healthy. So, how about some tasty comfort food that you don't have to feel guilty about eating?
Just swing by 42Raw to find out what a veggie burger, pizza or brunch tastes like. Your body (and the environment) will thank you for it!