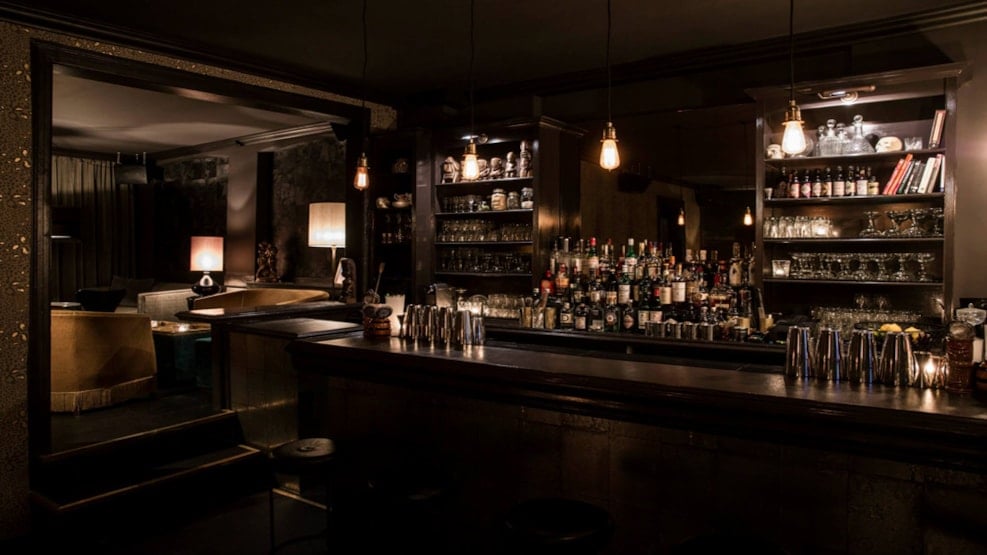 1656
Look forward to seasonal cocktails amongst showy velour couches and old Chesterfield furniture at 1656 in Copenhagen's hip Vesterbro area.
The cocktail bar 1656 bids you welcome with a wide selection of delicious cocktails with ingredients ranging from homemade apple syrup to melon puree and rhubarb compote paired with alcohol and garnishes of highest quality.
Innovation is the cornerstone of the cocktail menu, which changes with the seasons, taking full advantage of the seasonal produce. Do you find yourself craving one of the good ol' classics? They are here as well, but served with a twist that suits the theme of the month.
Or do you fancy something new and exciting? Have a go at their contemporary cocktails, which are brand new flavour combinations made up by the experienced cocktail tenders themselves.
1656 and 1105
The cocktail bar 1656 is located on Gasværksvej, just a stone's throw from the Meatpacking District (Kødbyen) in Vesterbro and is, as the name implies, named after the area code.

Behind the atmospheric bar is Morten Drastrup and his team, who opened up the successful cocktail bar 1105 in the inner part of Copenhagen just five years ago.

Whereas the decor of 1105 is modern, 1656 leans toward the elegant yet cosy combination of Chesterfield furniture, velour and dimmed lights, creating a welcoming atmosphere for everyone to enjoy.