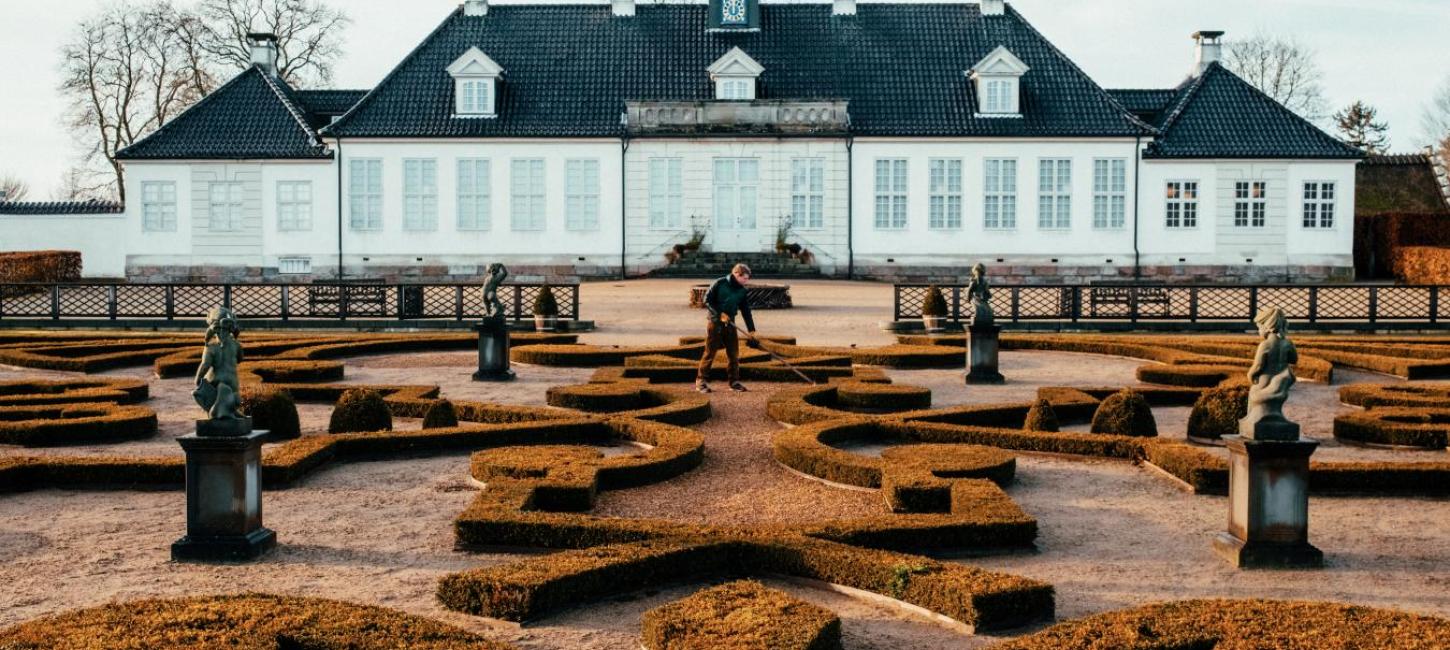 This well-kept secret is an exact replica of a 1700's garden
Photo:
Thomas Høyrup Christensen
The northern outskirts of Copenhagen are known, among other things, for the very visible traces of Denmark's royal and noble heritage, and Gammel Holtegaard and its Baroque garden is no exception.
Gammel Holtegaard is a very well-kept secret even among locals, it's a living replica of the 1700's, with countless fine symmetrical details and era-specific features painstakingly recreated by gardeners and archeological experts. It's a must-see for garden enthusiasts, history nerds, or anyone enjoying beautiful recreational spaces.
The garden at Gammel Holtegaard, located approximately half an hour's drive or bus-ride north of Copenhagen, is a vastly different experience from many of the parks and gardens in Copenhagen, where you'll find little traces of nature's whims and coincidences. At this former country house turned art gallery, you can explore 30,000 square meters of carefully kept symmetry, with the tall linden trees surrounding the garden pruned to near perfection, and no detail left to coincidence.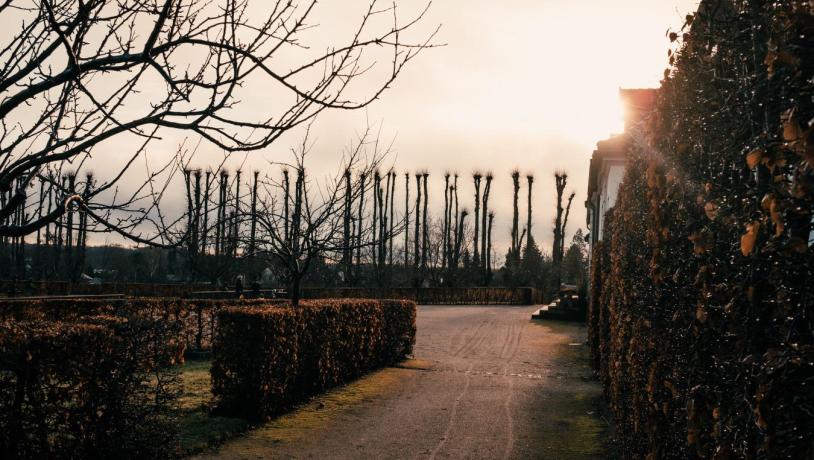 Photo:Thomas Høyrup Christensen
This is very characteristic of the Baroque, a European style of culture and architecture that flourished among royalty and nobility in the 17th and 18th centuries. Here, man's perceived mastery of nature was evident in the symmetrical, unnaturally neat gardens that were in style at the time. Even in the deep of winter, the garden, although mostly stripped of leaves and greenery, looks immaculate, leaving no doubt that you are not in an ordinary city park.
No ordinary garden
The house and garden are the vision of Lauritz de Thurah, an 18th century architect responsible for countless royal and historical landmarks in Copenhagen. However, the man safeguarding de Thurah's vision today is Philip Philipsen, a gardener who has worked at the place since the garden was reestablished in 2003.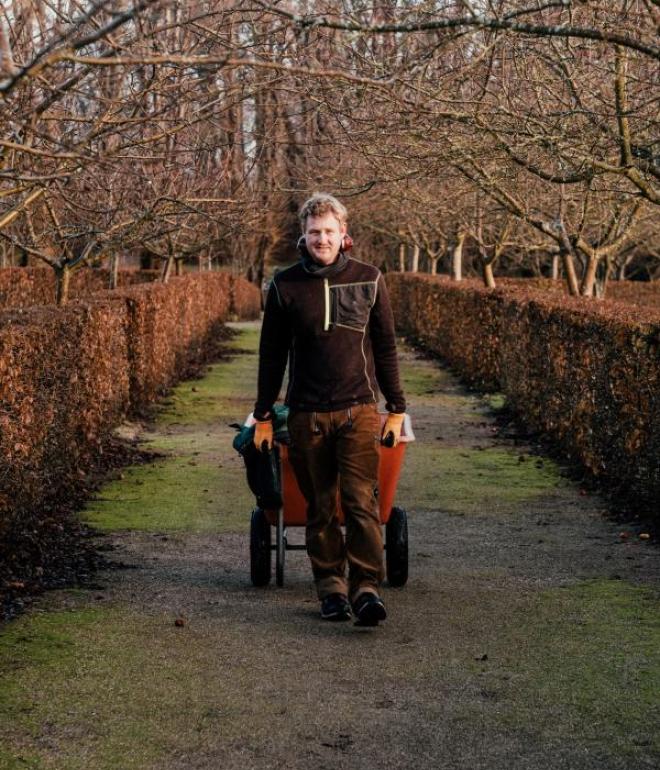 Photo: Thomas Høyrup Christensen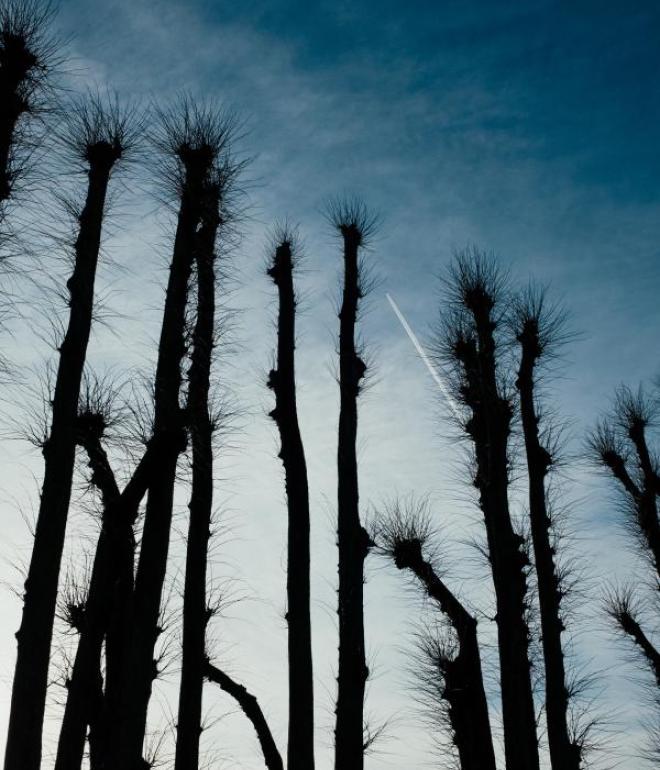 Photo: Thomas Høyrup Christensen
"I started out here as a gardener's apprentice, so I've been lucky to spend my entire gardening career in these very special, historical surroundings. It's a real privilege to work with an exact copy of a garden from another era, and to see the things you've planted and planned out come to fruition over time," he says.
The garden's unique aesthetic is the result of Philip and his small team's persistent, sometimes repetitive, efforts to trim, prune and cut away at apple trees, cherry trees, linden trees, and several kilometers of hornbeam hedges, just to name a few, with each season demanding different routines – and offering different visual impressions. No ordinary groundskeeper, Philip has also gradually become an ambassador to the garden, with an encyclopedic knowledge of the hundreds of trees and plants growing here.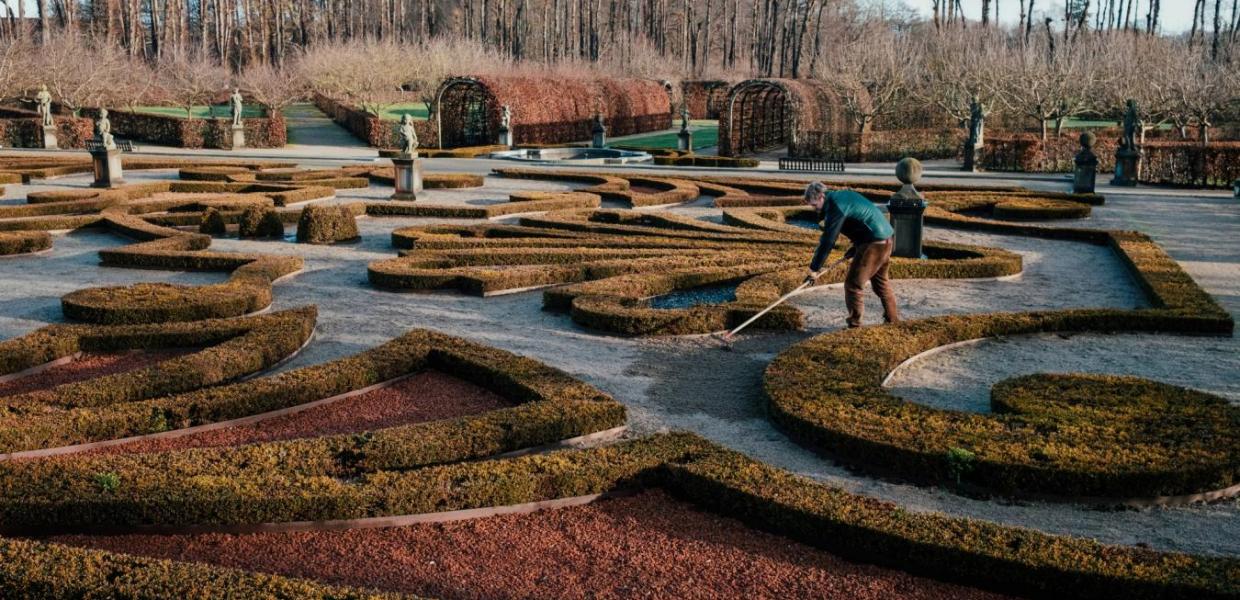 Photo:Thomas Høyrup Christensen
"The guests here are very keen on talking to me and asking garden-specific or historical questions. And I'm always happy to take the time to answer and make them feel welcome, as I'm so passionate about the garden myself," he says. He also occasionally hosts courses and guided tours, although maintaining the garden is a full-time job on its own.
A piece of living history
Lauritz de Thurah built Gammel Holtegaard to serve as his own residence in 1756, but passed away just three years later. Since then, many owners came and went, the Baroque went out of style, and the garden was eventually lost.
Eventually, a private fund assumed permanent ownership of the place, and in 2003, the garden was recreated after years of careful work, which involved studying old paintings and conducting an archeological dig to determine the exact look and location of certain features. Ironically, this makes the current carbon copy older than the original garden, which most likely did not exist for long after de Thurah's passing.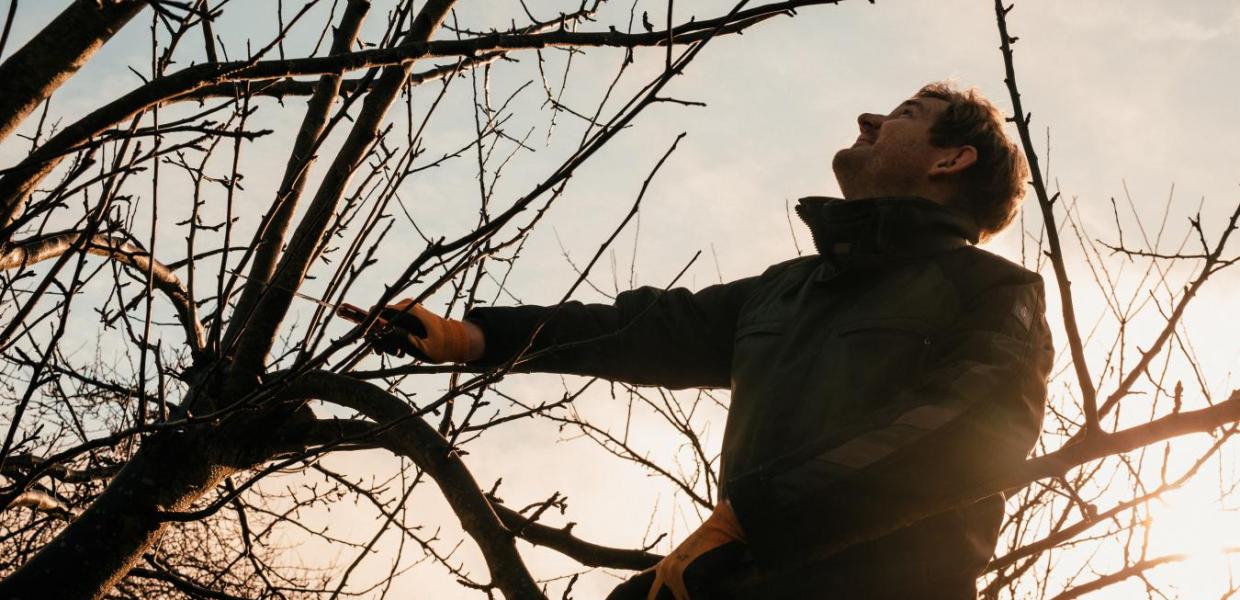 Photo:Thomas Høyrup Christensen
"What sets this place apart for our guests is definitely the historical aspect. You're literally walking around in a piece of living history from the 18th century, a careful recreation of how Lauritz de Thurah originally intended it to be," says Philip Philipsen. He also notes that the place is a pretty well-kept secret, even for many locals, despite the short distance from Copenhagen, and the international artists and exhibitions often on display in the art gallery inside.
Gammel Holtegaard is located approximately half an hour's drive or bus-ride from Copenhagen's centrally located Nørreport Station. Aside from the garden, it's also home to an art gallery hosting internationally renowned artists, and a café and restaurant, making it the ideal excursion spot if you have half a day to spend going a bit off the beaten path. Entrance is always free at the garden, while there's an admission fee for the gallery.
See more of Gammel Holtegaard