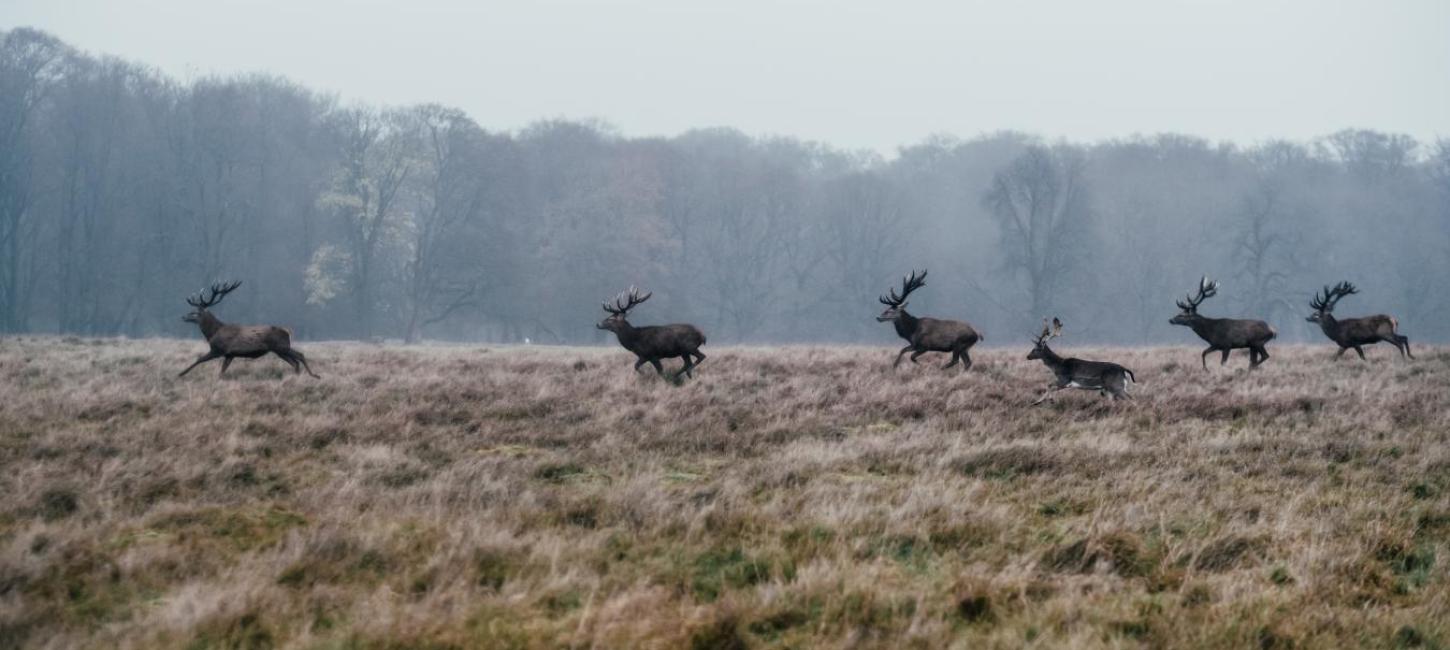 A very different biking experience just north of the city
Photo:
Thomas Høyrup Christensen
When thinking of biking and Copenhagen, your thoughts usually go to asphalt bike lanes, urban morning commutes and hordes of cyclists determined to get from point A to B. But just north of Copenhagen, it's an entirely different story.
in The Deer Park, you'll be cycling along crackling gravel paths, accompanied only by stray flocks of roe deer, the only sounds being the wind rustling through ancient oak and hawthorn trees, and with the rich Danish royal history ever-present.
It's a pocket of serenity just outside of Copenhagen, littered with free-roaming deer (that are almost tame) and a stunning, natural contrast to the urban pulse nearby: Dyrehaven (literally "The Deer Park" in English) is a sprawling natural landscape of woodlands, lakes, and wide-open expanses with dirt and gravel paths criss-crossing throughout.
The best part about it? It's a mere 15-minute train ride north of the city centre. It has long been a favourite excursion spot among locals and is a wonderland for both casual bikers and hikers craving a break from city life.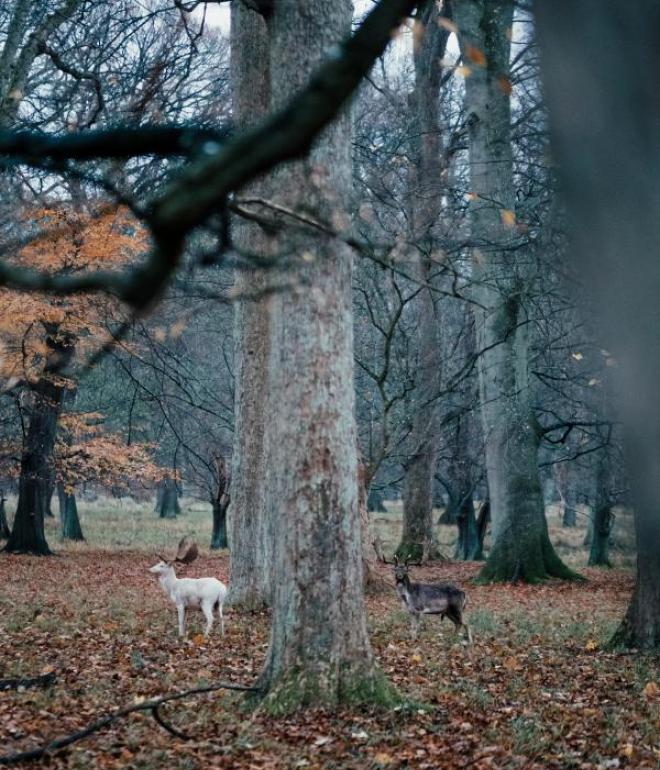 Photo: Thomas Høyrup Christensen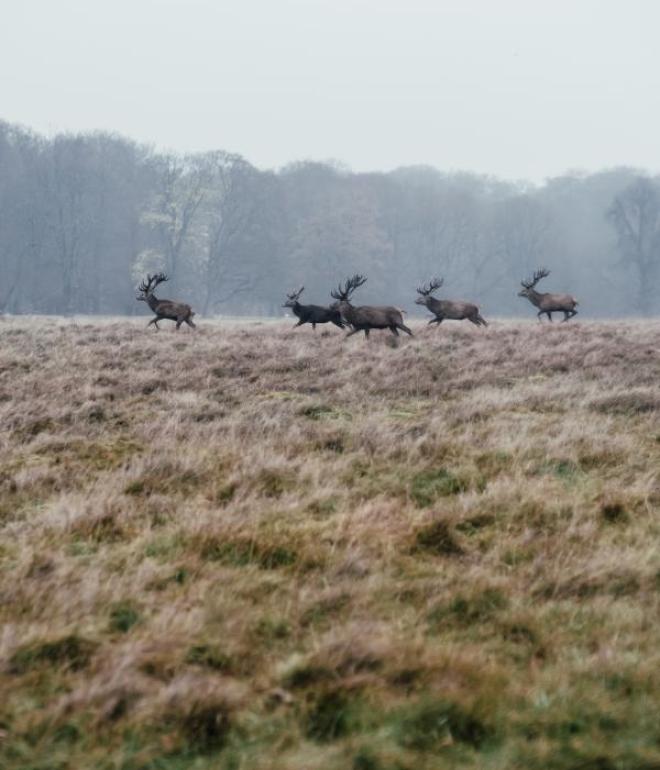 Photo: Thomas Høyrup Christensen
It's also recognized as UNESCO World Heritage, as part of the historical hunting grounds of the Danish royal family. The Hermitage is an eye-popping symbol of this legacy – an impressive Baroque castle serving as a royal hunting lodge, overlooking vast grasslands and forests on all sides.
Spanning across more than 1,000 hectares, the park covers an area significantly larger than even the biggest of Copenhagen's neighborhoods. This also makes it a bit of a task to explore on your own. Therefore, we asked a true ambassador to the area to break it down for us and share a few tips and must-sees. His name is Birger Kjærbye, and he runs Café Parforce, a combined café and bike rental shop located in the old Klampenborg train station building right by the tracks – a gateway to the area. A true bike aficionado, Birger has been a driving force in providing bike experiences, predominantly in gravel and mountain biking, in the area for years.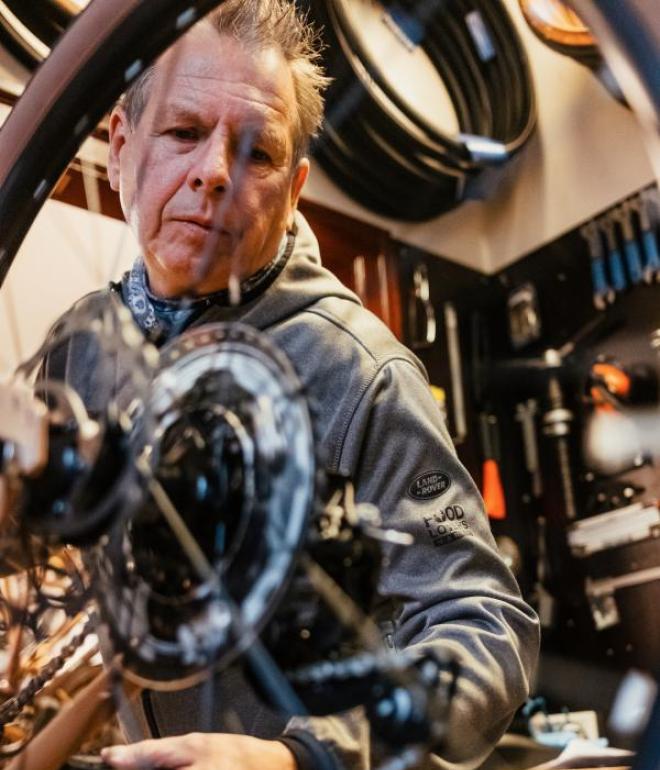 Photo: Thomas Høyrup Christensen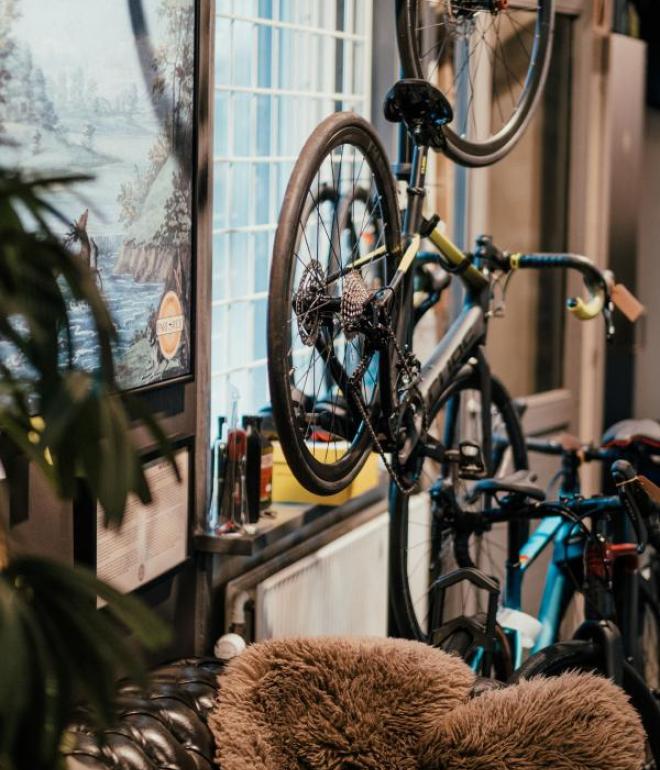 Photo: Thomas Høyrup Christensen
Tell us a little bit about yourself and your background?
"I've made it my life's mission to get as many people to fall in love with biking as possible. In fact, I wouldn't be here myself if it weren't for biking – that's how much it means to me. And I have a huge passion for the area around The Deer Park and feel a responsibility to showcase it to as many people as possible, ideally in combination with biking."
How would you describe your own relationship to this area?
"I still have to pinch myself when I think of how lucky I am to be able to have my professional and personal life merge together in a setting like this. I work every day right next to a piece of UNESCO World Heritage, and I get to bike out here with friends in my own spare time. It's a real privilege, and it's something I also see in the faces of the people who experience the place for the first time. It's simply impossible not to get your spirits lifted after a bike-ride out here."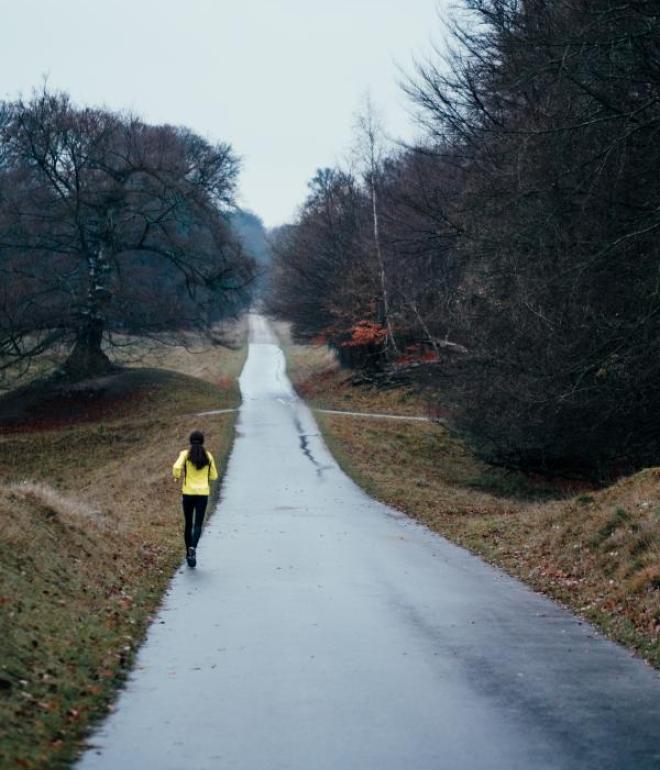 Photo: Thomas Høyrup Christensen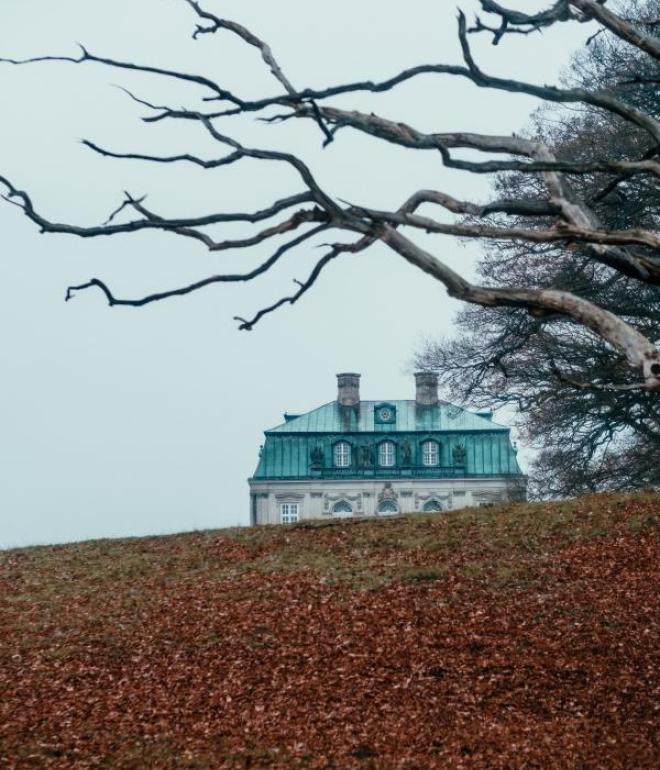 Photo: Thomas Høyrup Christensen
Why do you think The Deer Park has become such a cherished spot for Copenhageners as well as visitors?
"I think everyone who lives in a city or has been on a city break sometimes want to see something else than pavements and hectic urban life. This is a place where you go to find space, quiet and contemplation, and that feeling of freedom nature provides. And it's very easy to reach from the center of the city. I've even met a British couple once who told me they would have stayed longer in Copenhagen, had they known beforehand that this place existed!"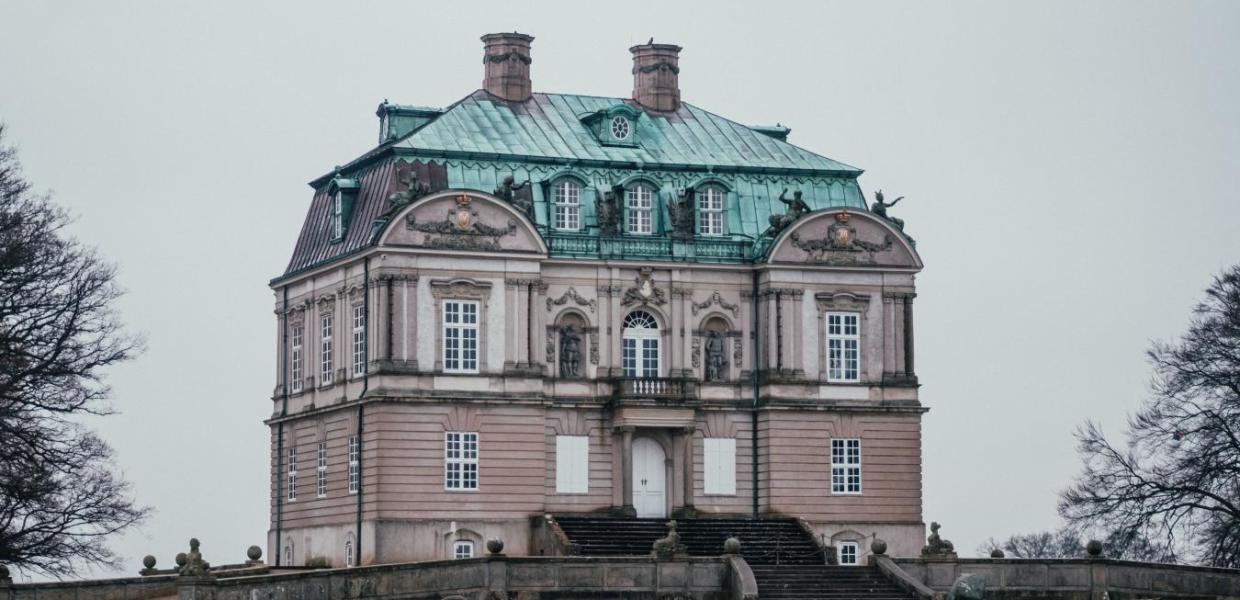 Photo:Thomas Høyrup Christensen
4 must-sees in and around The Deer Park
We asked Birger for his best tips on what sights to see if you've decided to explore the area.
#1: The Hermitage: Very few people actually know of the royal history of this place. The Hermitage is a castle serving as the hunting lodge of the Danish royal family, located a 30-minute walk or 10-minute bike-ride north of the train station. It's a great visual symbol of the area's heritage, and its interiors are also open for visitors during the summer.
#2: Bakken: A stone's throw from the station, in the woods of The Deer Park, you'll find the world's oldest amusement park, its origins dating back to the 16th century. You almost feel like you're walking into a time warp, with the now iconic, 89-year-old fir tree rollercoaster, and the traditional Danish restaurants and stalls, many of which have been owned by the same families for generations. Entrance is always free.
#3: Raadvad: A bit further north of the Hermitage, you'll find this former industrial complex and "cradle of industrialization" in Denmark, with a number of notable, heritage-listed buildings in a scenic location on both sides of Mølleåen (literally "The Mill Stream", a small river running through much of the area).
#4: Mølleåen: The Mill Stream, its name stemming from the many watermills located along it, is a 36-kilometer long river running through several lakes and protected natural areas. There are trails along much of it, and renting canoes is also a popular activity during the summer.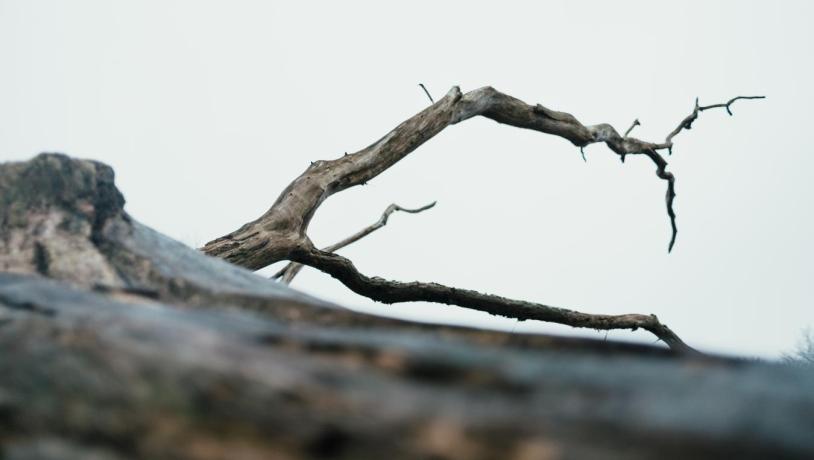 Photo:Thomas Høyrup Christensen
It's definitely possible to see much of The Deer Park on foot, but biking will let you cover more ground and really give you the full experience. You can either bring a bike from Copenhagen for free on the S-train, or rent one.