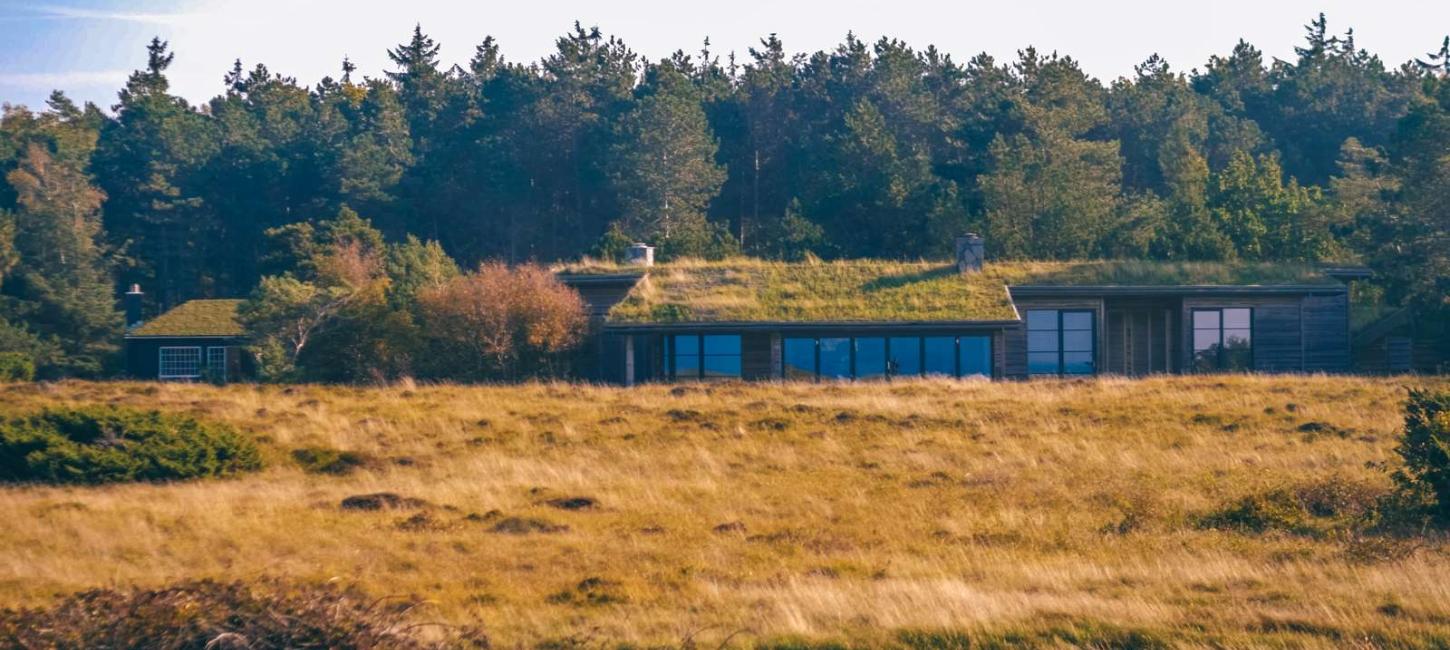 About West Zealand and the Odsherred peninsula
A 1.5 hours' train-ride from urban Copenhagen and you are out at the Copenhagen coastland where the sea meets the gentle fiords.
Add a dose of scenic nature your urban vacation and go for a day trip to get a touch of what the Copenhagen west coast has to offer.
Explore dunes and beaches and fine coastland by bike, have a seafood treat, and a touch of raw slow life at the coast.
Nature and calmness are two reasons to travel to West Zealand, and it's no coincidence that these two play the lead roles in "the world's most relaxing film" shot in this beautiful part of Denmark.
West Zealand boasts four historic market towns, seven idyllic islands, 150 charming villages, 75 of explorable woodland and 340 km of attractive coastline.Photo:Daniel Rasmussen
When the wind blows in from west, and the sea shows its teeth, you can enjoy the rough westerly winds on your skin or choose to retreat and explore the mild coast of Odsherred towards Ise - and Roskilde fiords, where the water is shallow, and the nature sheltered. Back in old days the Vikings entered the strait here between Hundested and Rørvig and found calm waters for anchorage behind the cape.
Trelleborg is part of The National Museum of Denmark. The monument, museum and experience centre is a 1 1/2 hours drive from Copenhagen.Photo:Daniel Rasmussen
Another place in West Zealand where Vikings used to roam and left visible traces, is at the magnificent ancient fortress Trelleborg dating back to 980. On a visit there you'll learn all about our notorious forefathers and the function of the fortress.
Another must-see in the region is Røsnæs and the lighthouse overlooking the ocean on here on the north-westernmost tip of Zealand. Surrounded by water on three sides, Røsnæs is home to beautiful, hiking-friendly landscapes and great seaside view.
In West Zealand you should not miss the chance to combine the beautiful landscapes with some local wine and food.
The nearby award-winning vineyard and winery, Dyrehøj offer tours of the winery and vineyard, making it possible to get a taste of some of the many culinary activities happening in this part of Denmark renowned for its high-quality food that find their way to top-tier restaurants in Copenhagen.