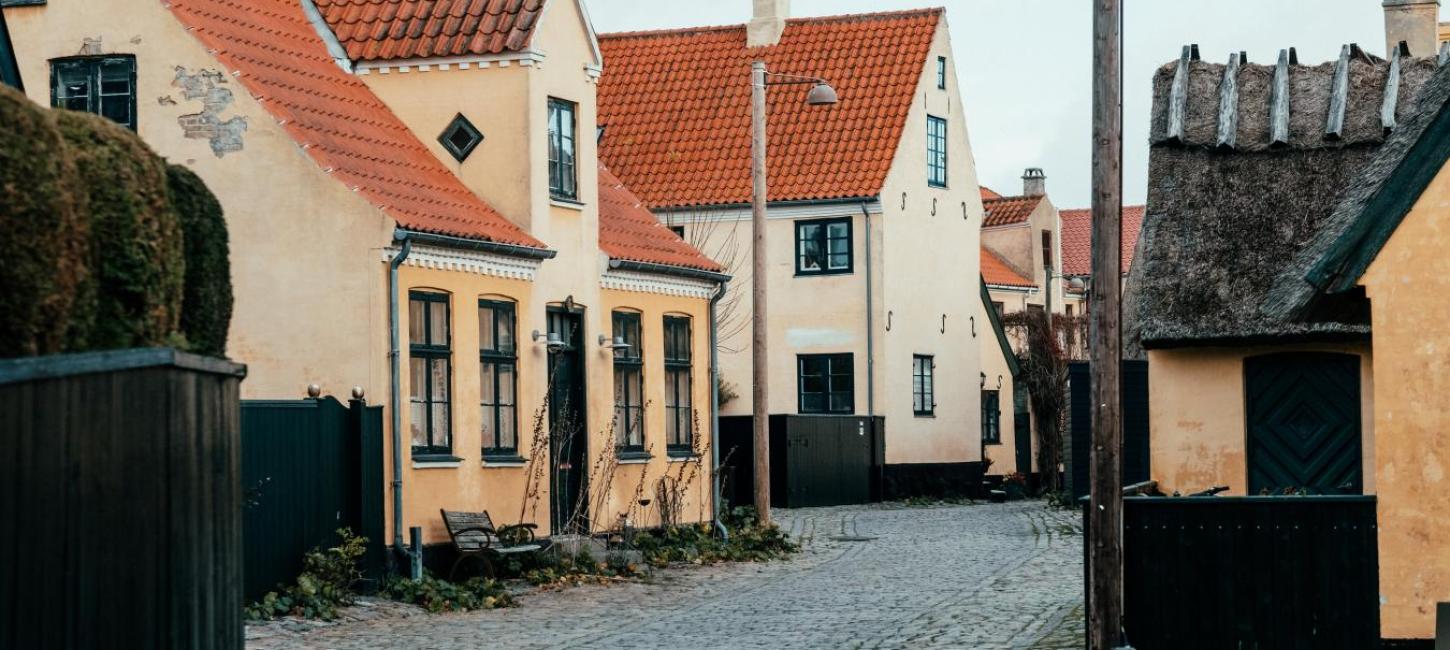 Inside the world's most personal showroom
Photo:
Thomas Høyrup Christensen
Dragør is an idyllic coastal town south of Copenhagen, with an intriguing maritime legacy and a city center so well-preserved, you almost feel like wandering around in a different era with narrow cobblestone streets, hollyhocks, centuries-old yellow houses and hardly a car in sight. 
Few people symbolize the story of Dragør better than jewellery designer Marianne Svendsen, whose family roots and craft are closely intertwined with the town itself
It might be the world's most personal showroom: When you visit Marianne Svendsen's jewellery store, Nanné, you are also literally entering her own home. The ground floor of this traditional 19th-century house is adorned with all manner of handcrafted gold jewellery and other decorative designs, some of them for sale, some of them family heirlooms for display.
You'll find her house in Dragør, a coastal town roughly 12 kilometres south of Copenhagen. It's known for its picturesque city centre of yellow houses which have stayed virtually the same for several hundred years. Even for a city crammed full of history such as Copenhagen, that's a rare feat, and the town boasts close to 100 listed buildings. This has made Dragør a cherished excursion spot for people looking to get out of the city – as well as a serious contender for the UNESCO World Heritage list in recent years.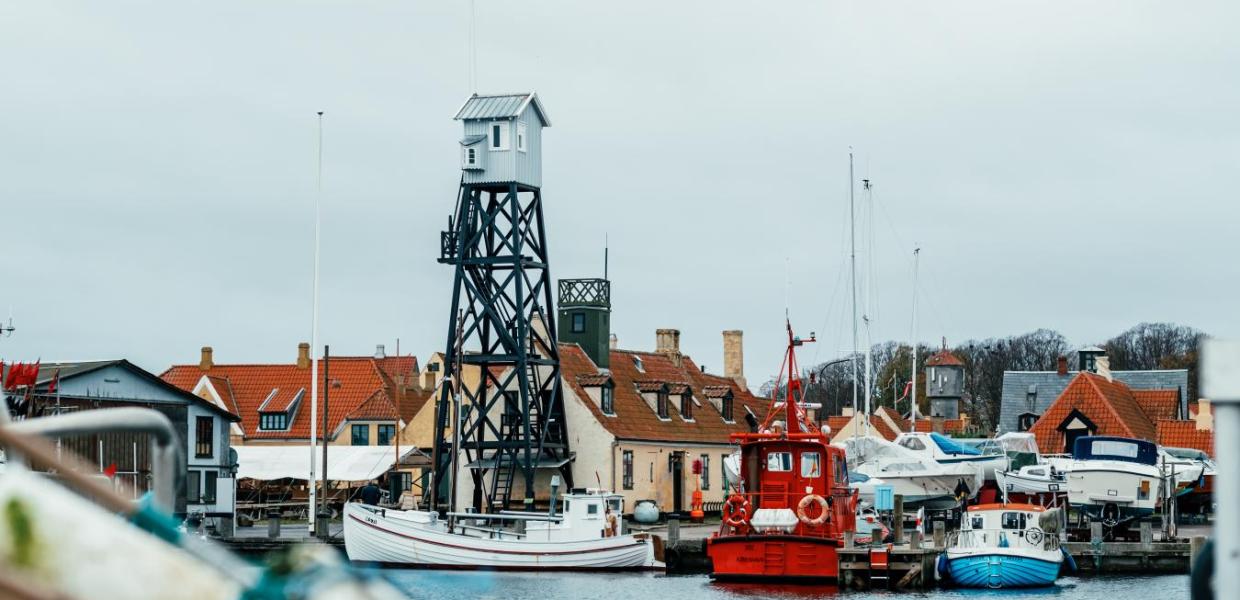 Photo:Thomas Høyrup Christensen
A rich maritime history
Marianne Svendsen's family has been living in this house for five generations – and even longer in Dragør. In addition to the many design pieces, some of them directly inspired by the area's heritage, the house is full of history closely linked to Dragør: Stories of seafaring folk who sailed out in search of opportunity and eventually returned.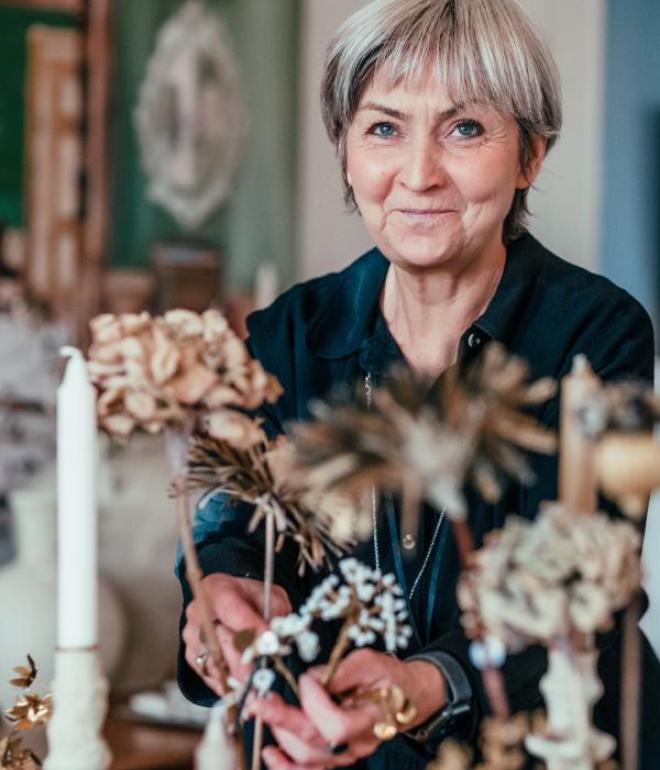 Photo: Thomas Høyrup Christensen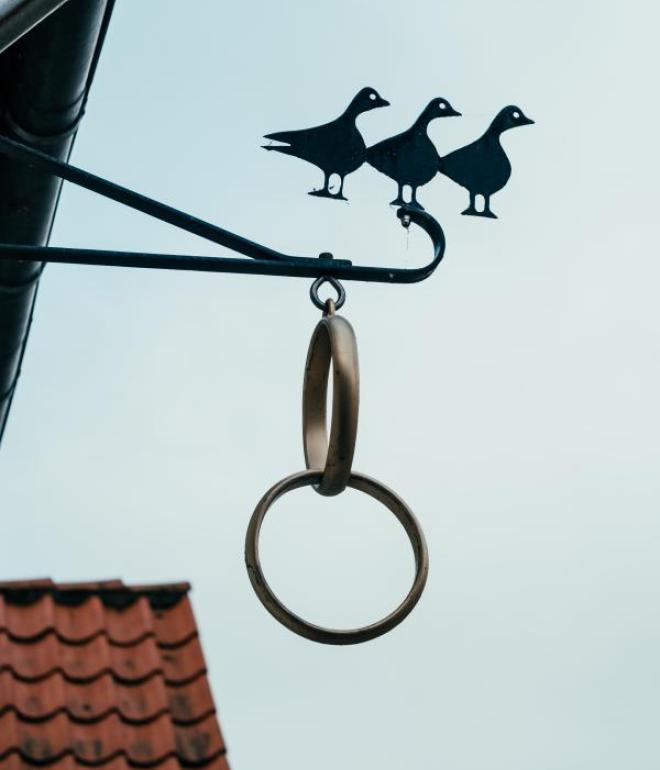 Photo: Thomas Høyrup Christensen
"My family's roots in Dragør go all the way back to the 1640's, and we've lived in this house for nearly 150 years. In 1853, my great-great-grandfather travelled to Australia to become a gold digger," says Marianne Svendsen. "I have made a few pieces of jewelry out of some of his gold, although he was not particularly successful at finding it. Instead, he found success in in transporting food and other supplies to the miners."
He since returned to Dragør and became a shipowner, and in 1873 built the house. She keeps his original gold license on display, and his story was part of the reason she took up gold as a recurring material in many of her pieces.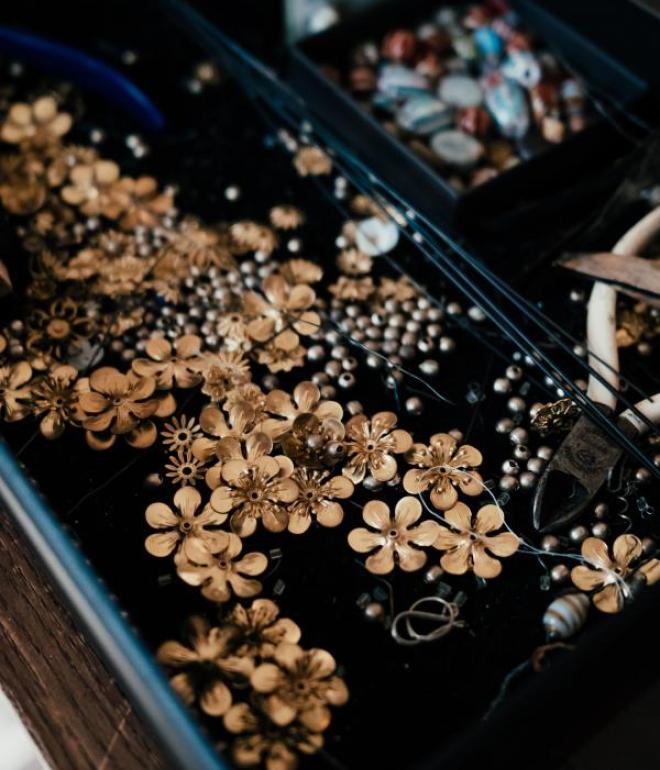 Photo: Thomas Høyrup Christensen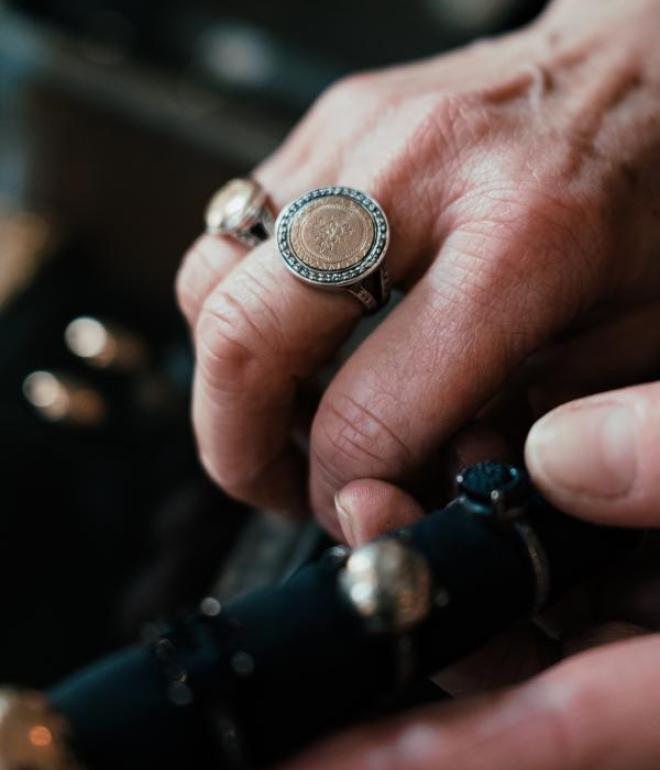 Photo: Thomas Høyrup Christensen
Transforming old treasures
Having worked as a designer since 1984, her interests shifted towards smaller, more sustainable production around the turn of the millennium. This emphasis is also at the core of her current concept, which focuses on a mix of new pieces, as well as upcycling: Transforming clients' old heirlooms or other items with sentimental value into new items that can be used again.
"The idea of "upcycling" came to me because of the many heirlooms I discovered in this house. Many people tend to have old items just collecting dust, but which they can't bring themselves to throw out or give away. I help them upcycle these pieces into a one-of-a-kind piece of jewelry that they feel like wearing once again," says Marianne Svendsen. Today, upcycling is a core part of her business, with many customers first stumbling upon her shop and then returning later with items of their own.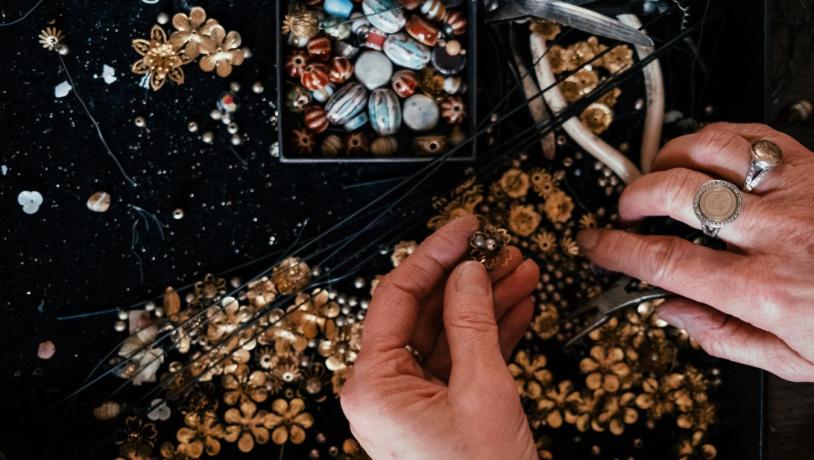 Photo:Thomas Høyrup Christensen
From Copenhagen to Dragør
She has lived in Copenhagen herself for about 35 years, before eventually returning to her childhood home after her father passed away. It wasn't until quite recently that she decided to relocate her business to Dragør as well.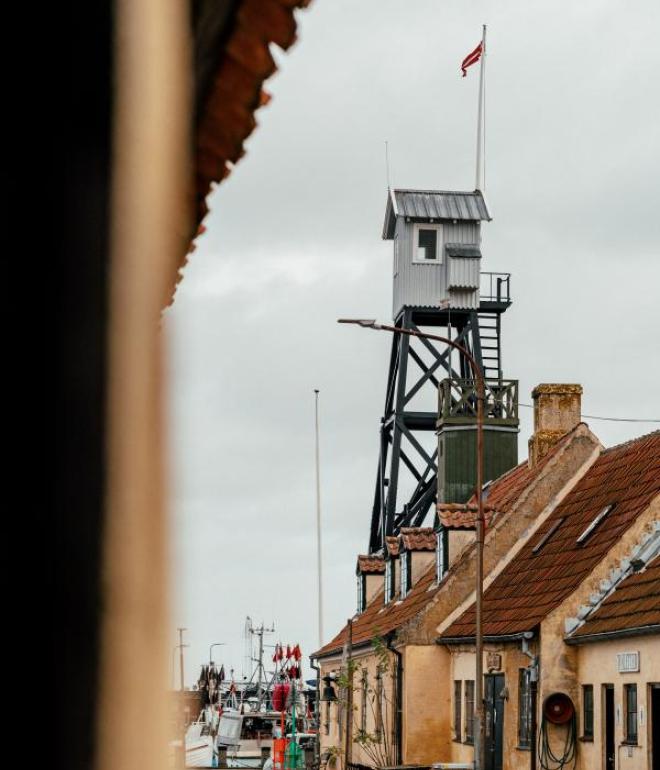 Photo: Thomas Høyrup Christensen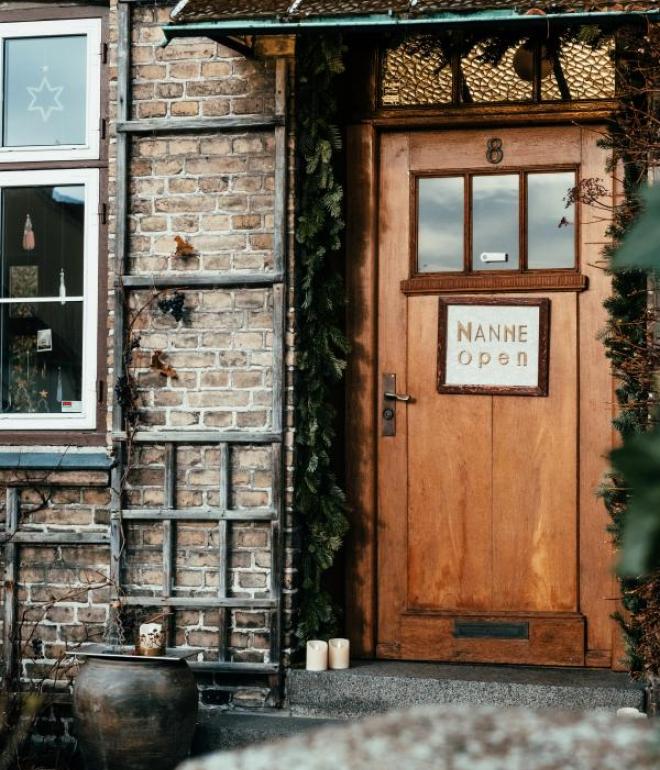 Photo: Thomas Høyrup Christensen
"I used to have a shop on Skt. Annæ Plads in central Copenhagen, which was very reliant on foreign visitors, many of whom simply stopped coming due to the pandemic. Therefore, I moved the store to Dragør in the late summer of 2020, which has opened new possibilities for Danish and local customers instead," she says while noting that tourists are slowly finding their way back to her as well.
Dragør is, in fact, quite easy to find both by public transport, bike or car from Copenhagen. The bike route along the coast is an experience in itself, with uninterrupted ocean views and very sparse traffic along the way.