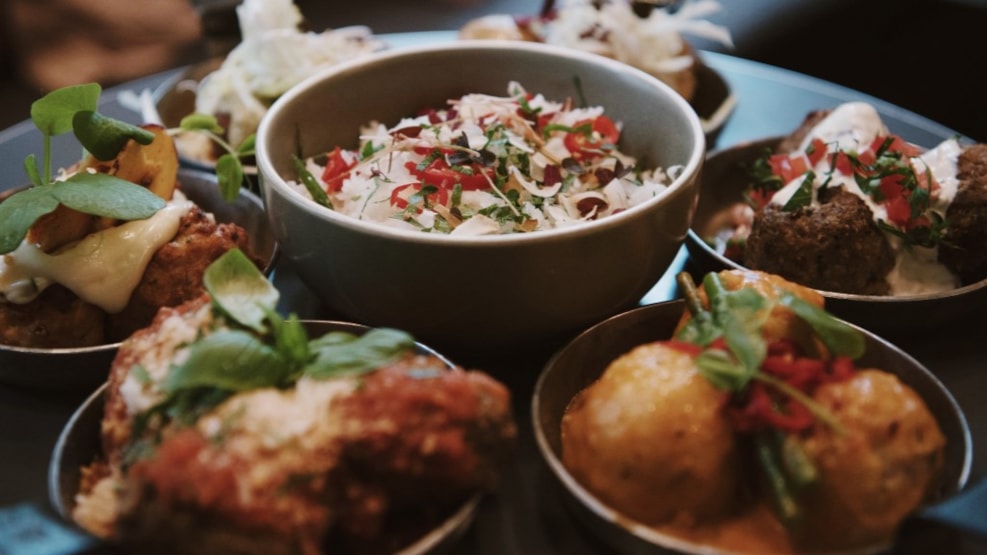 The Union Kitchen
The Union Kitchen is located in Store Strandstræde street near Nyhavn in Copenhagen. Here you will be served breakfast, English "balls" and tasteful cocktails in classic surroundings.
English "balls" are the focal point at The Union Kitchen – tasty meat balls that is – served in every possible size and with various fillings and in combination with a wide variety of sauces and sides, all with very favourable price tags.
Furthermore, breakfast platters as well as salads are a big hit, and if you find yourself at the restaurant after a rough night out, try the Bartender's Hangover Burger with a fried egg and a shot of Fernet Branca on the side.
The restaurant is located in Store Strandstræde, near the raw, yet polished Nyhavn. This old part of Copenhagen suits the décor of the restaurant, which mainly consists of newspaper cut outs from the 1930s, heavy iron chairs, wooden tables and retro lamps.
Food and cocktails
Paul Muldowney from Newcastle is the man behind The Union Kitchen and previously several cocktail bars in Copenhagen.

And if you own a cocktail bar, you obviously serve cocktails at your restaurant – therefore you are able to order cocktails on tap or get the surprise of the day, which changes daily and is served in a miniature shaker.