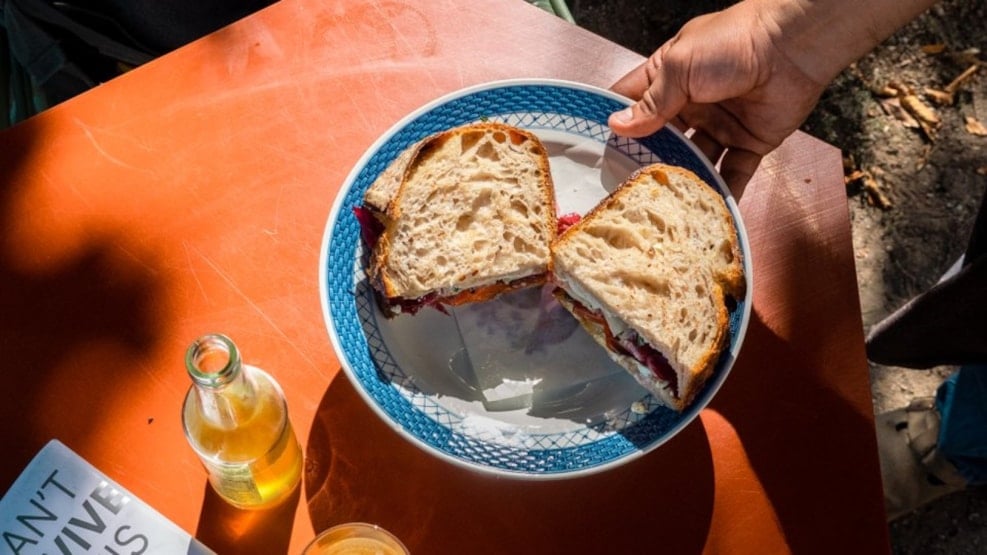 The Pegasus Café
Whether you're an artist, art lover or just a passer-by, this is a great gathering place to meet and break bread so to speak.
There's a new favourite in town! The Pegasus Café is Den Frie Centre of Contemporary Art's café and sort of a hidden gem, where the quality of food surpasses all expectations. 
The two architects, Mathias Mentze and Alexander V. Ottenstein, have recently redesigned the whole café, drawing on the iconic architecture and furniture of Den Frie by J. F. Willumsen. And now, this unique intersection between good food and art has become a local hangout.
Pegasus's changing menu focuses on seasonal ingredients, quality, simplicity, and generosity. And when Den Frie opens at 10.00, you can enjoy a delicious selection of sandwiches, salads, small dishes, and a day's dish inside or in the courtyard. In addition, you'll find drinks such as homemade iced tea, soft drinks from Naturfrisk, natural wine, beer, and coffee.