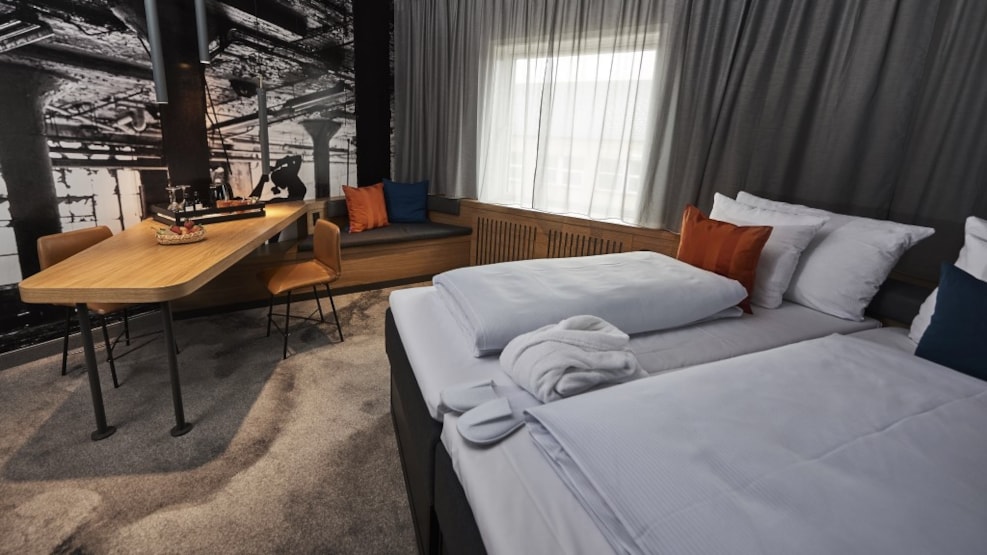 Zleep Hotel Høje Taastrup
Are you looking for a hotel with spacious rooms and good conference and meeting facilities close to Copenhagen? Zleep Hotel Høje Taastrup has it all. With 151 rooms, own restaurant, large and small meeting rooms, good transport connections, fitness, and parking, this hotel is an obvious choice if you appreciate having many options nearby but still sleep in a quiet area.
The 151 rooms are spacious, comfortable, and decorated in a Scandinavian design – just as you know it from other Zleep hotels. All rooms are equipped with free WiFi, multi-channel TV, desk and of course a high-quality bed. If you stay at Zleep Hotel Høje Taastrup, you are close to everything in and around Greater Copenhagen. There are 200 meters from the hotel to Høje Taastrup Station and approx. three kilometres to the highway. From the station, you can reach inner Copenhagen in just 15 minutes and here enjoy the vibrant life of the big city with trendy shops, cultural sights and a myriad of cosy restaurants and cafes. If you are going to the airport, there is a direct train connection from the station in Høje Taastrup.