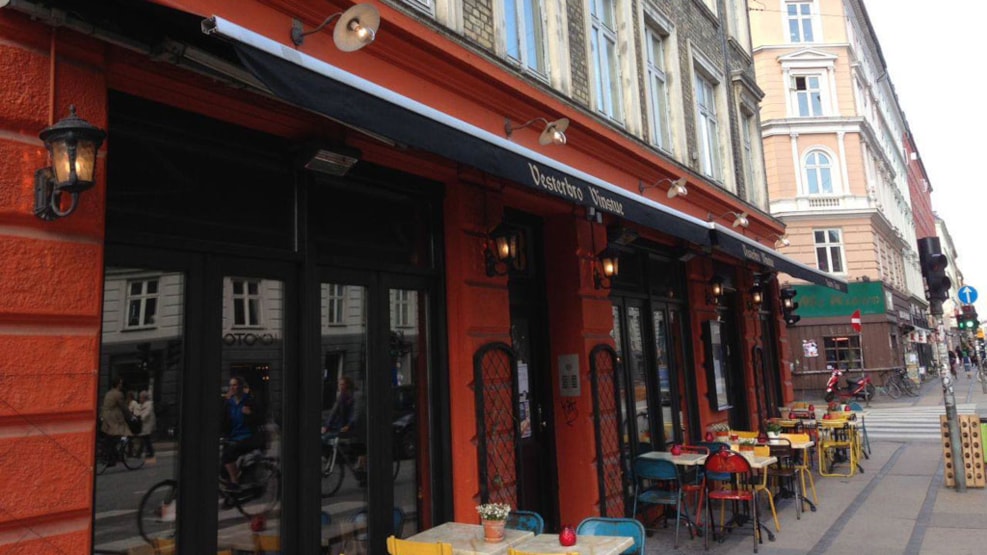 Vesterbro Vinstue
This wine tapas and wine bar is located in the popular Istedgade in the Vesterbro area. It is a cozy place, where the Copenhageners like to meet up.

The wine bar offers a Spanish/Nordic cuisine and is located right next to Bang & Jensen, a Copenhagen favourite. 
When you walk into Vesterbro Vinstue, you will be greeted with a smile. The interior reflects the down to earth atmosphere and offers many details, such as the floor which is made out of 400 linoleum plates that are manually cut into triangles and assembled directly on the floor. And let's not forget the mosaic deer that decorates the wall. 
Old wooden tables, light bulbs and chandeliers also add to the cozy feel at the wine bar. 
The place offers an a la carte menu and delicious snacks for those who fancy a smaller meal.

Wine for every taste

On the wine menu - some of which are private imports - there are 100 different types of wine. There is something for every taste with both organic, bio-dynamic, overseas and traditional wines.
Furthermore, Vesterbro Vinstue offers avec and sweet wines for dessert as well as a private imported and unfiltered Czech beer in two flavours.