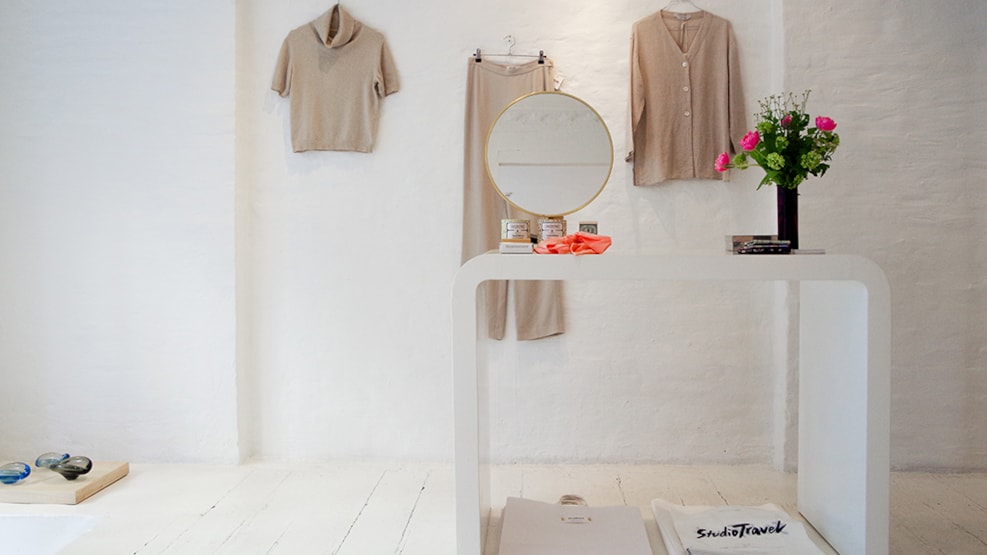 Studio Travel
Handpicked Italian vintage - online.
Daniela and Francesca met in Rome many years ago, and the two Italian women sharing a love for fashion quickly became good friends. When Daniela decided to leave Italy, and move her southern roots to Denmark, the two women stayed in contact – and one day, Rosalinda called her friend up with a proposal.
Back in Rome, Francesca found herself with an offer she couldn't refuse. Before she knew it, she had joined her friend in Copenhagen, where they would open their first Italian vintage store on Blågårdsgade. Studio Travel is now an online vintage boutique adding some of that Italian passion to the Copenhagen vintage scene.
With Studio Travel, the two owners and Francesca bring Italy's renowned fashion houses to Copenhagen, making Versace, Max Mara, Fendi and Valentino available at reasonable prices. Every year, the two of them travel to Italy to explore the Italian flea markets and find hidden treasures to bring back home to Copenhagen's fashionistas.
With Studio Travel, it's not just about saving money on quality clothing – it's also about finding those unique pieces, you'll never see any of your friends wearing.