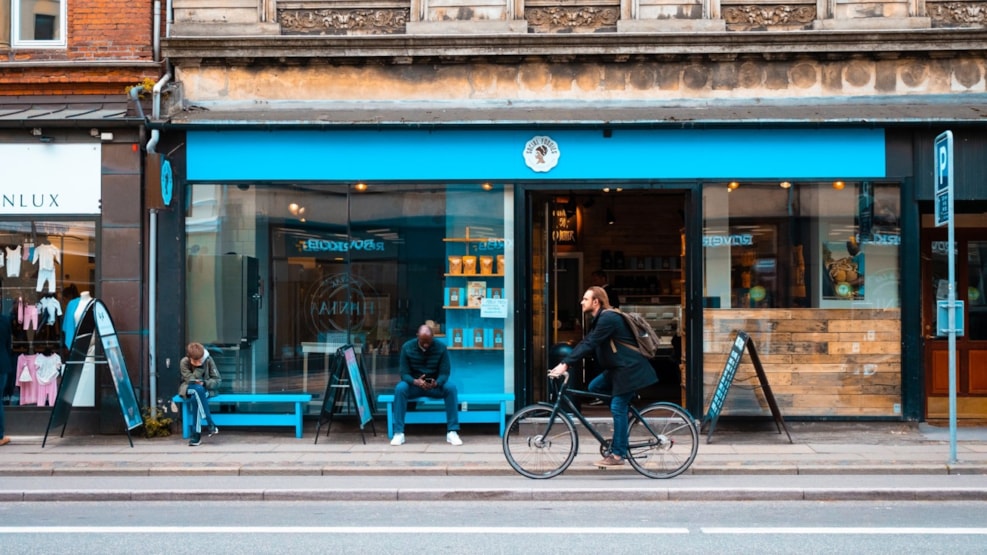 Social Foodies
Social Foodies in Copenhagen makes sustainable quality chocolate, ice cream, and cream puffs (flødeboller) to help socially deprived people in Africa and Denmark.
Social Foodies is a sustainable quality concept that helps to create profits to invest in different projects that secure work and education in Denmark and Africa. It is a chain of shops that sell everything from freshly made ice cream and lactose-free and vegan sorbets, good quality chocolate from their own chocolate factory, nuts, and dried fruit, and other snacks like bounty and muesli bars. The insides of the ice cream cones are dipped in melted chocolate and are an absolute must. Top it off with homemade marshmallow fluff for the perfect ice cream cone.
Social Foodies also make handmade cream puffs (also called 'flødeboller') with a marzipan base and a thick coating of chocolate - they were voted the best flødeboller in Copenhagen by Yelp a few years ago. If you visit the shop at Frederiksberg, you can also sign up for a flødebolle class and learn how to make your own. Besides Østerbro and Frederiksberg, you can also find them at Hellerup, Ordrup, Vedbæk and Lyngby.