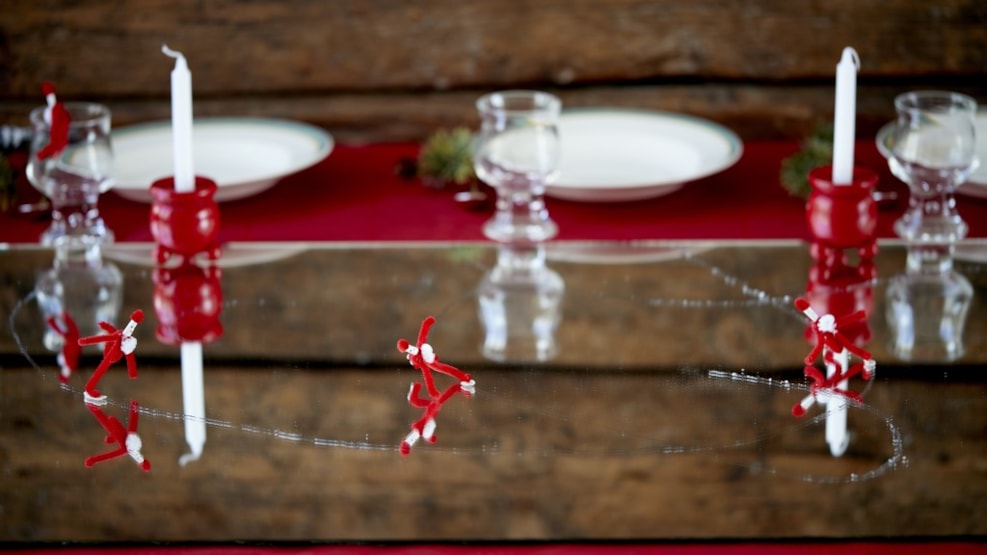 Royal Christmas Tables at Christiansborg Palace
6 November-26 December 2018, The Royal Reception Rooms at Christiansborg Palace will function as a splendid setting for imaginatively laid Christmas tables inspired by kings and queens from ages past until our own.
 On HM Queen Margrethe's Christmas table there are rice pudding and home-made decorations –keeping with her simplistic childhood Christmases in the post-war years. 
Christian IX, nicknamed the Father-in-law of Europe, has Christmas presents lying ready for the countless family members from all over Europe. Christmas cards have come from near and far and there are two Christmas trees as the Queen and the Crown Princess compete over who can decorate the most beautiful tree. 
Christian VI's Christmas table is long and gloomy, showing the Pietist king's look on amusement. In the late 1700s, Christian VII's conjures up masked balls and Christmas fun, and at Christian VIII's magnificent New Year's banquet in 1841, 16 dishes were served and 32 Flora Danica plates were smashed.
 The temporary exhibition runs from 6 November to 26 December and is included with admission to The Royal Reception Rooms at Christiansborg Palace. Beware of opening hours and always check christiansborg.dk before visiting.