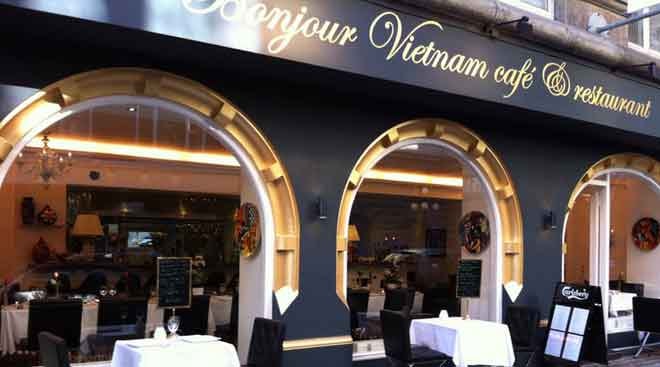 Restaurant Bonjour Vietnam
Enjoy an authentic Vietnamese dinner at Bonjour Vietnam
In the picturesque theater passage in the central Vesterbro area, you find Restaurant Bonjour Vietnam, where you can enjoy a tasty Vietnamese dinner at a moderate price.
The restaurant serves authentic Vietnamese food from the Hanoi region. The Vietnamese owners and experienced chefs ensure that their guests are always welcomed with authentic Vietnamese dishes.
Open every day, Bonjour Vietnam is a solid option if you are in the Vesterbro area looking for good, traditional Vietnamese cuisine, also if you are a vegetarian or a vegan.