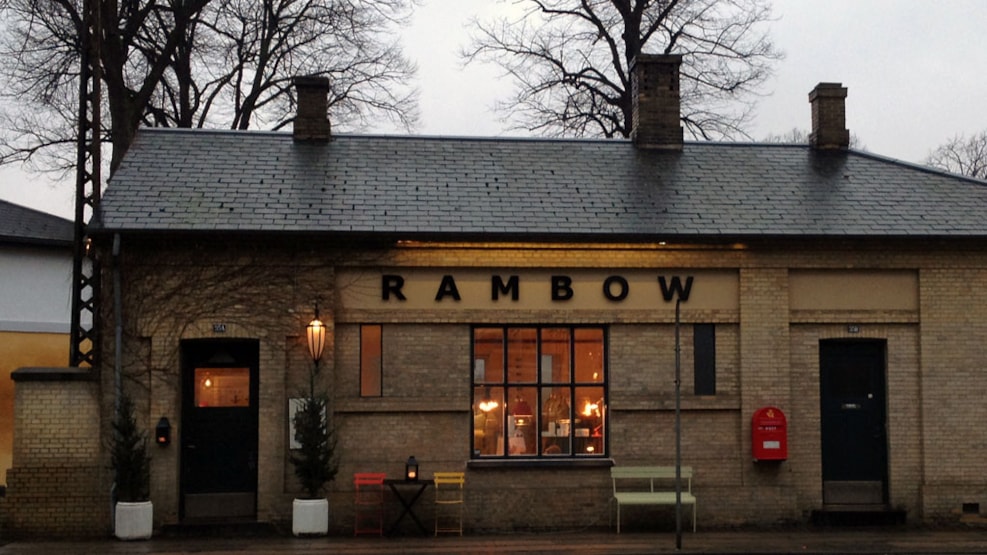 Rambow
Combine a walk in Copenhagen's historic Brumleby together with browsing the shelves of Rambow – here you'll find classic French garden furniture and other design treats selected by owner Gitte Rambow, who is a long-term resident of this charming area. 
Design in historic Brumleby
Rambow interior and exterior design store is situated in the charming Brumleby part of Østerbro. The area is known for its delightful, terraced houses which were originally built as social housing for Copenhagen's workers in the mid 1800s. Rambow has taken up residence in what was Brumleby's communal bath house. The original tiles are still in place and the high ceilings make for excellent displays of all the various design items on offer.
Have the best – never settle
The whole store exudes charm, creativity and is certainly a space to get inspired. The cosy atmosphere makes for relaxed browsing and all products are selected based on their good quality and style. Most notable is the exclusive outdoor and indoor furniture, but you can also explore a carefully selected range of lamps, wax tablecloths, ceramics, jewellery, and other unique items.
The philosophy at Rambow is described as design for those who "want to have the best and not just to settle". Fermob and Tolix are two of the major furniture brands sold in-store. Fermob is classic contemporary garden furniture and Tolix a French chair brand exuding raw elegance. Both brands are colourful and high quality and can be seen in on display in-store and in the "show garden" out back.
Combining a walk in Brumleby with a visit to Rambow is a great way to spend part of your visit to Østerbro – and certainly provides the opportunity to pick up a unique design memento.