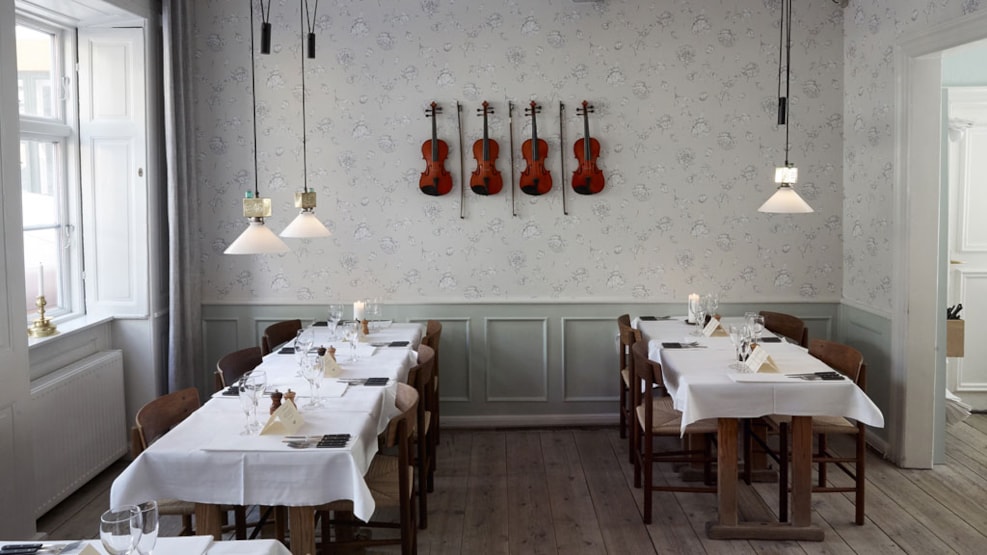 Peder Oxe
Every day Peder Oxe offers a selection of starters, main courses, cheeses and desserts and at lunchtime it is also possible to choose the freshly made 'smørrebrød', open sandwiches.
The Danish and French inspired restaurant opened in December 1975 on the beautiful square, Gråbrødretorv.
The menu is adjusted according to the seasonal offerings of fresh produce. It is inspired by the Danish and French cuisines with a special focus on premium steaks. You can also select seasonal greens and homemade salad dressings from the salad buffet.
In the main rooms of the restaurant Peder Oxe can host groups of up to 25 guests. There is also a room for groups of up to 70 guests with a view of the historic and beautiful Helligåndskirken.
Max capacity on both floors: 160 pax