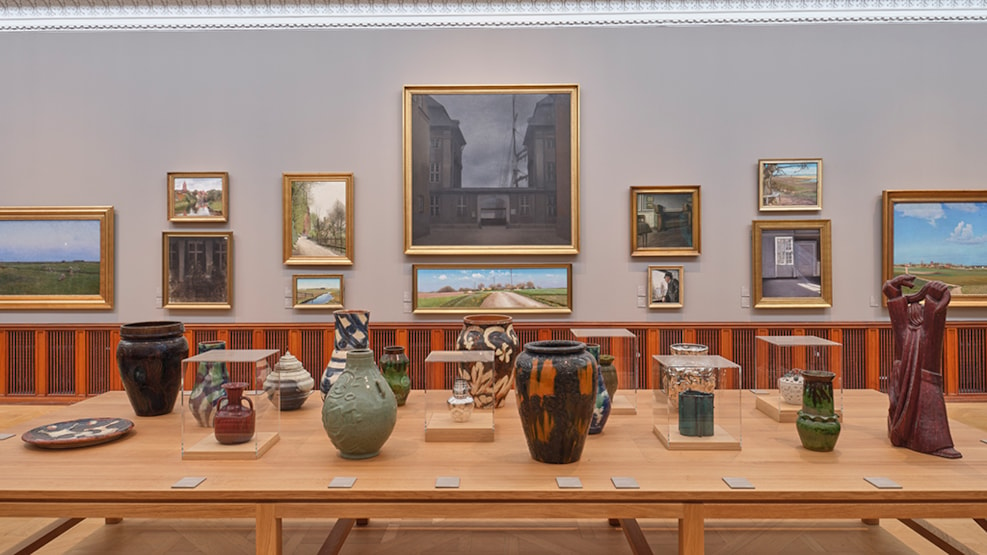 Ordrupgaard
The Ordrupgaard Collections contain one of Northern Europe's finest collections of 19th and 20th century French art, represented by masters such as Delacroix, Corot, Courbet, Degas, Renoir, Monet, Cézanne, Gauguin, and Matisse.
The Danish collections include outstanding works by prominent artists such as Købke, Lundbye, Ring, and Hammershøi.

Ordrupgaard was originally built as a luxurious private residence with an adjoing art studio. Fortunately, the buildings have maintained their features and old-world atmosphere intact.

Extension by Zaha Hadid

A new organically shaped extension to the museum, designed by prize-winning British-Iraqi architect Zaha Hadid, was added in recent years. It doubled the exhibition space of the museum. Hadid is the first woman ever to receive the prestigious Pritzker Architecture Prize.

The extension, cast in black lava concrete, poses a contrast to the older architecture, not competing with but complementing the elegant early 20th century villa. The curved lines of the building blend in perfectly with the beautiful landscaped gardens.

The building is simultaneously heavy and elegant with a massive concrete shell structure that somehow yields to the large window sections. The curved window glass was specially produced in Finland.