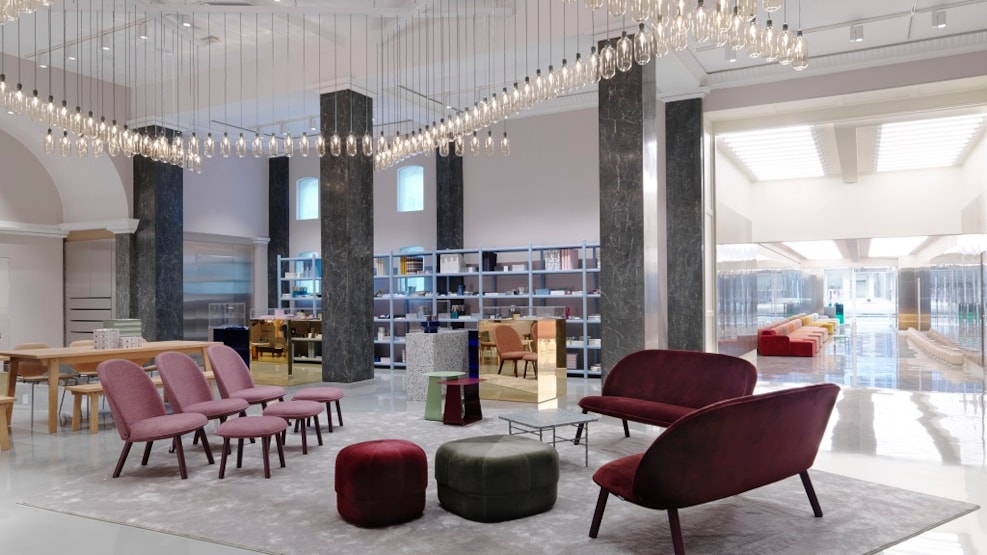 Normann Copenhagen
Normann Copenhagen is a prize-winning design flagship store located in a 1,700 m2 old cinema in the Østerbro area of Copenhagen.
Inside the newly renovated flagship store you can find Normann Copenhagen design - furniture, vases, chairs etc. The collection consists of a wide and ever growing range of versatile furniture, sculptural lighting, stunning textiles and clever home accessories.
Besides the beautifully designed items at sale, the shop's spectacular space makes it one of the must-sees for any design shopper visiting Copenhagen.
Normann Copenhagen was established in 1999 by Jan Andersen and Poul Madsen. Besides making their own design, Normann has collaborations with established names and new talents from around the world. Today, Normann Copenhagen's design is sold all over the world. 
Design treasure
In 2014, Normann Copenhagen's shop in Copenhagen made it to the exclusive list of New York Times' list of 12 shopping treasures of Europe. 
The American newspaper's editors and writers had selected their favourite items and places in Europe for the Travel section in October 2014. Normann Copenhagen was the only Danish representative on the list.