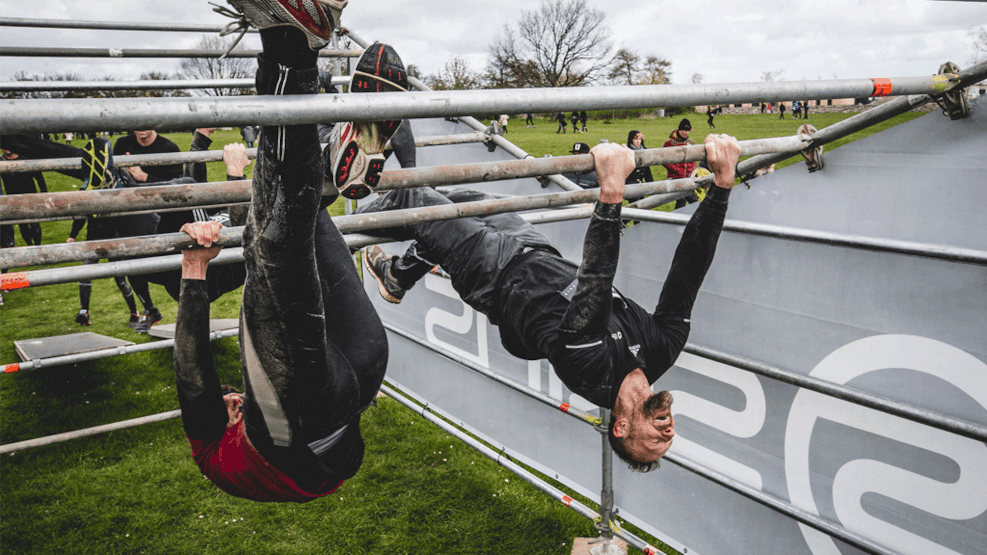 Nordic Race - Refshaleøen
Their slogan says it all. You've just got to "EMBRACE THE PAIN" when Nordic Race puts your mental and physical strength to a test.
Different locations with each their own course makes Nordic Race the most hardcore series of OCR events in the north. For those that aren't familiar with the sport, OCR is short for Obstacle Course Racing – and these guys don't take obstacles lightly.
Tire run, cliffhanger, barbed wire, monkey bars and hurdles are just some of the things you can meet on your way through the course. 
Since 2012, the races have challenged more than 25.000 runners. Over 30 different kinds of obstacles have been conquered on the way.
The race takes place in Copenhagen's industrial area, Refshaleøen. As a 5+ race, the course is doable even if you haven't tried OCR before.
Take part from the sideline
If you're not quite ready to hit the track yourself, you'll surely get a kick out of watching the participants as well.
Nordic Race is free for friends, fans and spectators that want to feel the intense atmosphere and cheer on the brave runners.
Red Bull pulls off DJ sets for all the events, and there will be competitions for onlookers to test their abilities too. There'll be food and drinks for sale at the venue, but it's a good idea to bring some cash.
If you're interested in participating, you can sign up at Nordic Race's website. And don't be too scared by the skull logo.