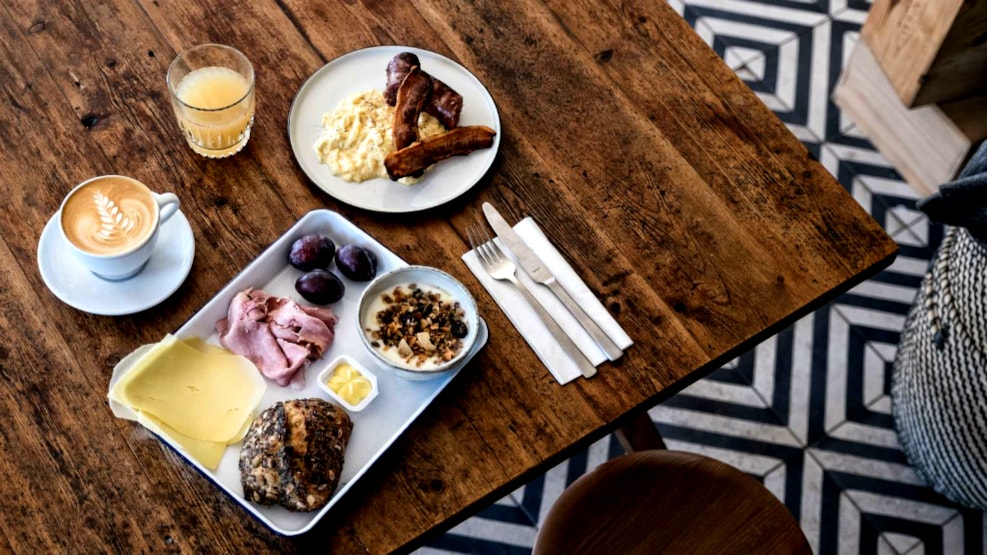 Mirabelle
The bakery, Mirabelle, is connected to Bæst. The head baker, Carol Choi, produces the naturally leavened pizza dough for Bæst, as well as the sourdough bread for Relæ and Manfreds.
Mirabelle is also the new neighbourhood hang-out for coffee drinkers, with coffee from The Coffee Collective, and is a place for locals to pick up freshly baked bread, the signature croissants and Mirabelle's own 'Italian Smørrebrød' – a Roman pizza/focaccia/open-faced sandwich kind-of hybrid.
The flour used for the bread and pizza is a mix of locally grown, stone-ground flour combined with the teams' own import from a small organic mill in Piemonte. This approach to Italian cuisine and its artisan baking is the result of years of travelling and research – and is something completely new to the Copenhagen food scene.