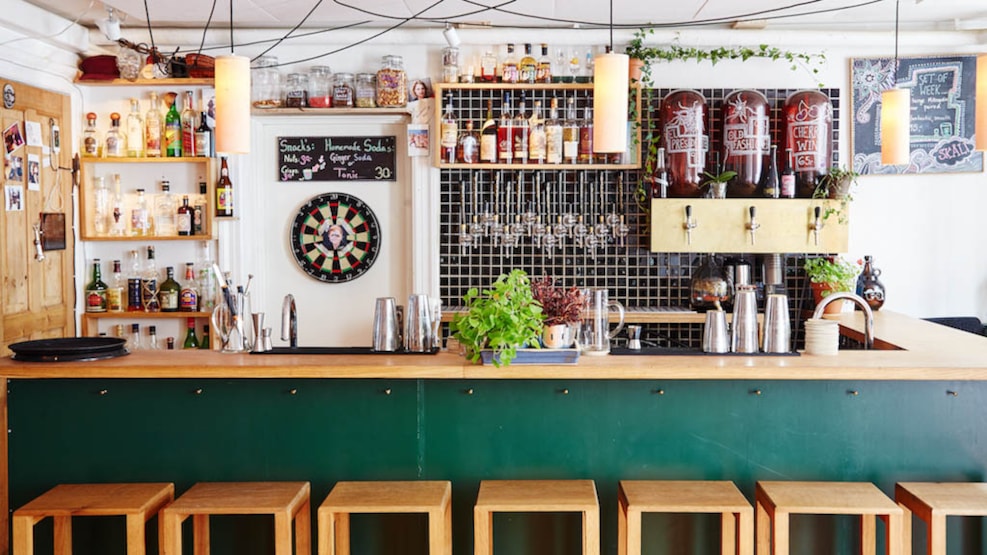 Mikropolis
Mikropolis beer and cocktail bar is tucked away like a cozy little cave next to Copenhagen's lakes.
Here, you can safely bring your friends that (God forbid) never learned to drink beer, and for some reason don't drop everything as soon as someone mentions a beer bar. Besides from the 10 beer taps and a bold bottle list, Mikropolis' delicious cocktails and broad selection of spirits make sure everyone can quench their thirst.
With its petite size and location a bit from the bustling city center, Mikropolis gives you that cool hidden gem vibe - which is surprising since it's run by the two popular breweries TO ØL and the beer empire, Mikkeller. Besides from several restaurants and bars - not only in Copenhagen, but all over the world - Mikkeller has its very own beer festival and are one of the masterminds of HAVEN Festival. The also internationally acclaimed microbrewery TO ØL operate from their rustic, cool and very popular brewery, bar and gastropub BRUS in Nørrebro.