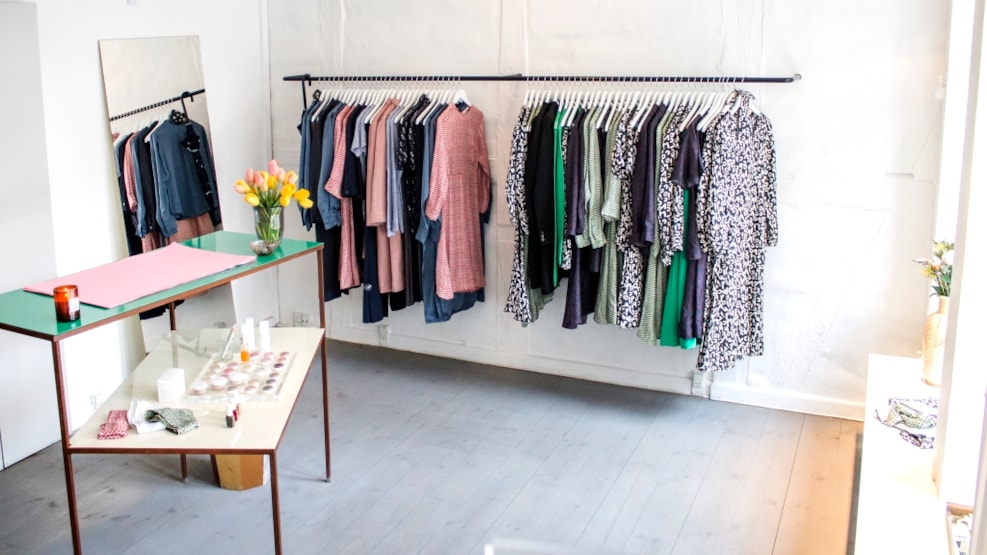 Lovechild 1979
Feminine silhouettes and delicate detailing.
Pulled a bit back from Copenhagen's main shopping lanes, you'll find the petite Lovechild 1979 flagship store in Store Regnegade. The brand's Copenhagen-based design team consists only of women, and their timeless collections are designed authentic to their own personal styles. And yes - they have impeccable taste.
Lovechild 1979 is exceptionally good at using bold colours and prints that can be worn by everyone. The trendy designs are balanced with just the right dose of femininity that is characteristic for Lovechild 1979.
In the summer, you'll love their delicate silk dresses and suits that falls elegantly around your body. Soft knits and basics with a twist, everything in great quality, are also among their must-have pieces. When you've first gotten familiar with the Lovechild 1979 aesthetic, it's very recognisable, and there's a good chance your first visit in the store won't be the last.