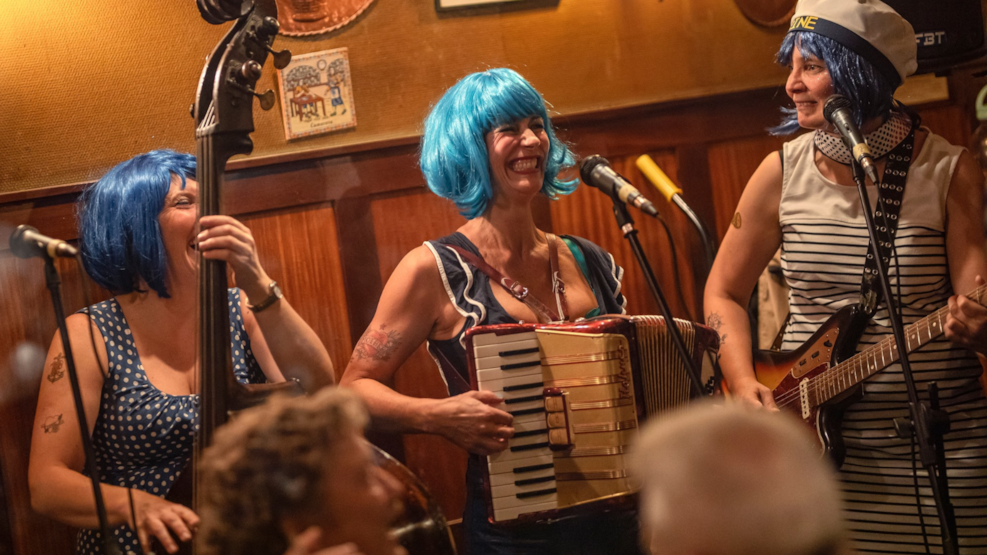 Knejpe Festival
In the cultural and historic maritime city of Elsinore, the sea shanties from around the world are celebrated when Denmark's most authentic and wind-blown festival turns up for Knejpe Festival.
The festival's heart and scene is Elsinore's legendary knejper, a word for a classic Danish pub that serves beer, wine and liquor. The festival gathers maritime bands, showgirls, and orchestras from near and far and offers a piece of marine culture history, which has connected all kinds of maritime nations through history. A DNA that, to a great extent, permeates Elsinore.
Knejpe Festival is arranged and curated by The Culture Yard in Elsinore. The festival is organized in close collaboration with several of the city's bars and cafes. The festival furthermore collaborates with local actors, including the municipality's music school offer, high schools, Maritime Museum of Denmark, Elsinore Municipality's main library and Elsinore City Museum.