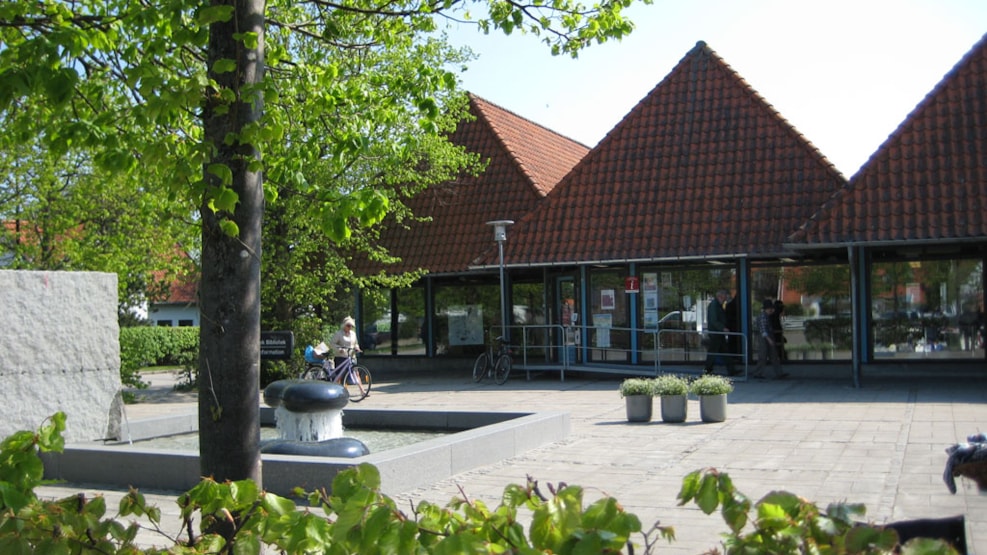 Hornbæk Bibliotek
Hornbæk Library is both a library and tourist centre. It is easily accessible with ample parking, as well as IT cafe and regular experiences for children and adults.
Located just five minutes' walk from the station, Hornbæk Library is well stocked and also serves as a local tourist information centre. 
The library is accessible seven days a week with long opening hours, between 07:00 to 21:00. Expect staffed service during allotted hours Monday to Saturday and on Sunday the library is self service, so you can just let yourself in, provided you've registered as a member and know the PIN entry code for extra security. 
One-Stop Tourist Shop 
The tourist information centre within the library is on hand to answer whatever questions you may have, from recommending good cycle routes to informing you where you can buy tickets for the Hornbæk Railway. Here you can get local maps and brochures, as well as those of North Zealand and Copenhagen.  
You can also pick up hiking and cycling guides, borrow books from the library, buy a fishing licence for Lake Hornbæk, gain access to matches on the public tennis courts and use the library's computers and Wi-Fi. 
There is also an IT cafe that can fix whatever IT problems are bugging you, that's every first Tuesday of the month - no need to register, you just turn up. And keep an eye out for regular events such as a free Saturday movie screening with coffee or lectures on keeping your own wild garden. Hornbæk Library really has so much to help and capture the imagination - and we're not even talking about its many wonderful books!