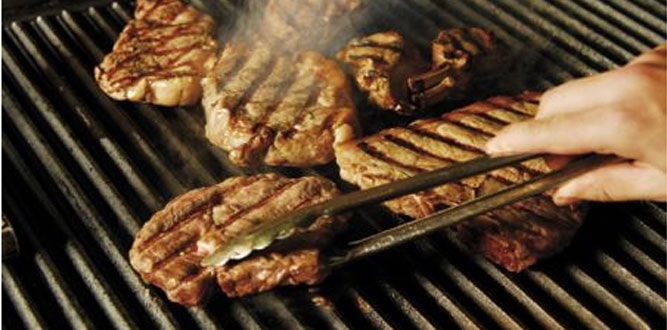 A Hereford Beefstouw - Kbh K
A Hereford Beefstouw is a chain of high end steak restaurants in Copenhagen. The main branch is situated in Tivoli Gardens, while this more intimate branch is more discreetly located in the small streets near the Nørreport station.

Steak is naturally enough the cornerstone of Hereford: T-bone steaks, tenderloin steaks, kebabs, hamburgers and other meaty delights fills up the menu.

But you can also get grilled fish, lamb steak, lobster and a bowl filled from the large salad bar. The restaurant also has a children's menu for the youngest (under 12 years).

At Hereford the wines are also exquisite, and if you are out with the boys, you can choose to finish with cognac and a real Cuban cigar.
You will also finde A Hereford Beefstouw in Tivoli Gardens.