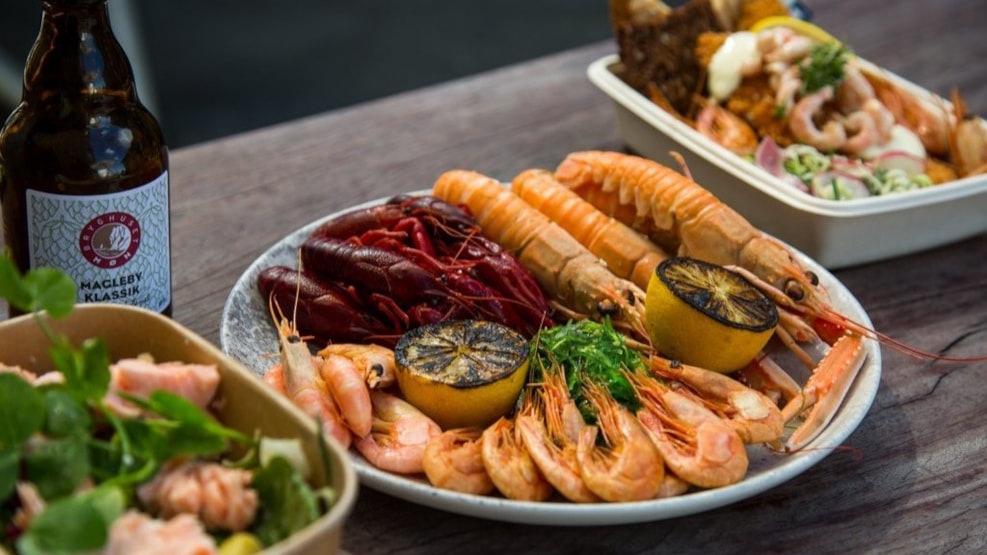 Helsingør røgeri
Helsingør Smokehouse is a fish restaurant and shop in Helsingør that smokes fish using traditional methods, with focus on natural ingredients, respect for nature and the craft of cooking great food.
Helsingør Smokehouse (Røgeri) is the perfect blend of old-world food preparation and exciting new flavour experiences. This unique fish shop is the result of four experts from both the restaurant and fishmonger industry coming together to share their extensive knowledge of the city, the harbour and the local area. 
All  fish is smoked on site. The Smokehouse uses three large ovens lit with firewood - and that's it. Nothing is controlled digitally or via remote control; everything is done manually, just like they did in the old days - and you can see and taste the difference. It's this use of traditional craft that helps create a truly unique experience - and really tasty fish and seafood. 
Culinary maritime treats 
Aside from excellent counter service, the four owners are all passionate foodies, offering memorable and delicious catering services. They take pride in their bespoke menus they put together just for you, based on what you prefer. Because no two parties are the same, no two menus should be either. If you want food for a small lunch, a quiet evening or a big party, there are plenty of fresh ingredients that can be combined exactly as you wish. The limit really is your own imagination. 
Everything from seafood platters, oyster bars, fish dishes, smoked sausages and chicken are available, both as a takeaway option or as a whole culinary celebration where they come out to you and take care of everything. Fantastic food, superior service and traditional Danish preparation - a winning combination for everyone.